WaistTrainerAZ
Contains actual information about waist training
Waist training, uncomplicated. The world of shapewear at your fingertips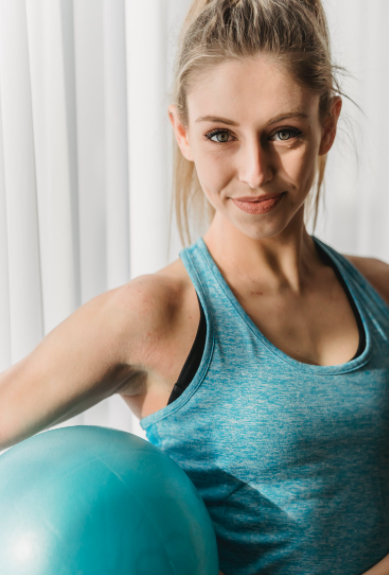 As women, we all deserve to feel confident and sexy every day. At WaistTrainerAZ, we are dedicated to helping women feel and look their best through the power of waist training. After all, it's one of the amazingly easy ways to feel empowered, feminine, and elegant in any situation whether it's at home or on the go.
A correctly chosen waist trainer is your way to a slimmer shape and confidence. But the sheer number of options can make the task of choosing the right shapewear daunting. That's exactly why we are here! As waist training experts with years of experience, we're dedicated to helping women navigate through the world of shapewear. You can count on us to deliver the most useful information on waist trainers and corsets you'll ever need.
All you'll ever need to know about waist training
New to waist training? We'll tell you all about the basics to get you started
All the little things about shapewear care and handling
Tips & Tricks
Encyclopedia of waist training wisdom at your fingertips
All about the variety of shapewear products to help you make an informed choice
Testimonials
Learn about other women's experience
Community
Contacts, help, & feedback
Who are we?
We are a small team of fitness professionals passionate about waist training and everything about it. We care about women and do our best to make it show in every piece of content on this website.
Why are we here?
We'd like to share our passion and experience with all women out there, whether you are a waist training pro or a complete newbie. We'd like to make this website a place you can turn to whenever you need any information on shapewear and waist training.
Only relevant, reliable facts
We might be fitness pros but we definitely don't know everything. That's why we take special care to explore and fact-check various sources, keep abreast of the latest waist training news and trends, and update every piece of information on the website when necessary.
Affiliate disclosure
Some of the content on this website might include affiliate links. This doesn't mean that we are paid to push certain products and services to you. These links are completely unrelated to any specific brands and/or manufacturers so we can always offer our unbiased opinion, no matter what. The small commission we get every time you click on a link here and there will let us keep this website going and deliver the best content possible!
We appreciate your feedback
Whenever you have an issue, would like to ask a question, come across a mistake, or want to share an opinion, please feel free to do so by contacting us! Just fill in the Contact Us form on the About Us page or send us an email you'll find there.
Explore the variety of shapewear products
Everyday garments
Steel-boned, lace-up corsets
Waist cinchers
Sports waist trainers
Vests
Other shapewear products
Latest tips and ideas
Our team
We are customers, just like you. We want to bring our opinions and ideas to you so you could feel more confident whenever you need to choose a garment or require waist training advice. This is possible thanks to our authors who work as a team to deliver the best waist training content: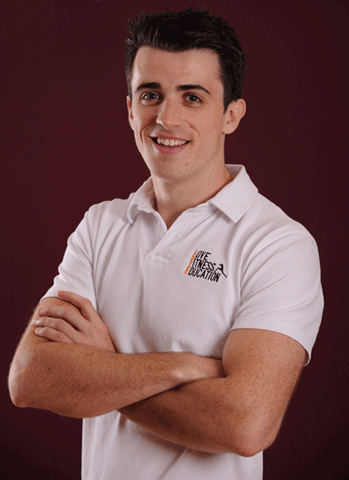 Brian Walpole
Brian is a fitness professional, a nutritionist, and a great waist trainer geek. He loves to share his experience and of that, he's got plenty, since his passion for corsets and shapewear goes back a decade.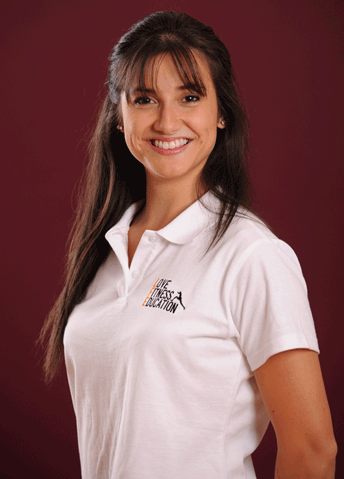 Tamara Au-Yeong
Tamara is a fitness educator, blogger, and writer. It's amazing that she can find time to share her expertise on this website but we're not complaining since her contribution is invaluable.
You can learn more about our authors in the About Us section
Learn what our users say!
Jess, 29
I love how easy it is to use, and that I can wear this waist trainer all day long without having any problems. It's also really comfortable! I was completely new to it when I bought a medium one and let me just say I never regretted it. My waist was 28 when I started and now it's 25! It takes some time and effort to wear it for the first time but after a weak of wear, I was able to put it on without any problems.
Amber, 32
I'm not sure why I didn't buy this sooner, but it feels amazing! The material is strong and well-made. It took me some time to get the hang of putting my clothes on because there are so many hooks but I managed to hook it up in a couple of minutes. The material is sturdy and well made. There were no rough seams or stitching anywhere on my try-on which speaks volumes about how much care went into making sure everything was perfect.
Amanda, 36
I love my new waist trainer! My first time using one and I have to say it was an awesome experience. It might take some getting used to when you feel this tightness on your ribs and stomach. But it makes for a better shape than just wearing something around your waist. It does take some getting used to – but in terms of results – who wouldn't want that hourglass figure? Plus if you feel bloated, this really helps ease out the uncomfortable feeling.