Have you ever heard of a sweet sweat waist trainer, or have you used one before? If you have not used one before now, you will learn how to wear sweet sweat waist trainer by reading this post. This waist trainer or trimmer, like some people, like to call it, is a special fitness belt placed around your abdominal and waist region.
The purpose of this waist trainer is to burn fat by increasing your core temperature during the course of engaging in exercises. The heightened temperature leads to sweating which in turn leads to fat and water loss (thermogenesis).
There is a lot of reviews and counter reviews regarding this product online. Those in favor of it argue that it does work and can help women lose abdominal weight quickly. Others argue against this notion by claiming that the waist trainer does not actually work. They further speculate that whatever gains you enjoy are only down to moisture weight loss, and whatever inches you lose short term will only return.
Whatever side of the argument you choose to take should be a matter of choice. But if you decide to wear this waist trainer, you need to know as much information about it and how to wear it properly.
What is a Sweet Sweat Waist Trainer?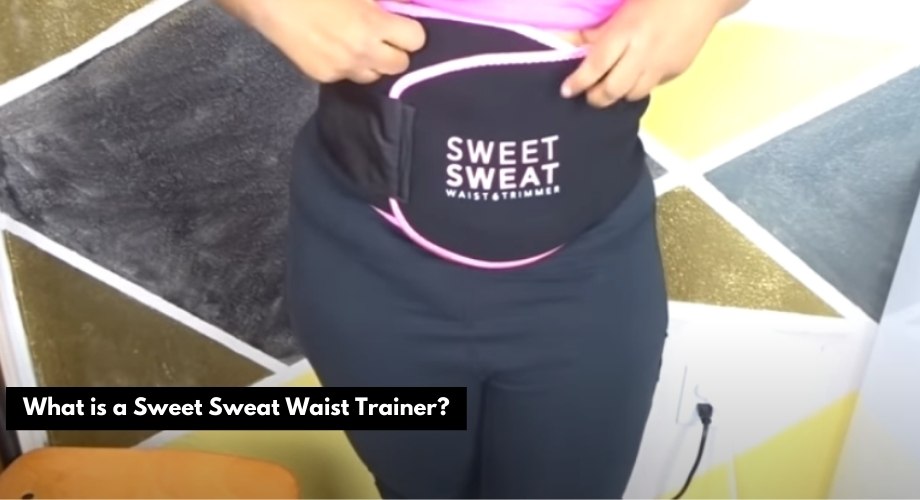 A Sweet Sweat Waist Trainer is a fitness belt that flattens your waistline and compresses the excess body fat in your abdominal region. The idea behind the technology is to cause the user to sweat during a workout. Sweet Sweat waist trainers are meant to serve as workout gear, so to get the desired effect, you are to wear it during your exercises.
The effect is felt around the belly area and the back region. Sweet Sweat trainers come in different series, such as
Xtra Coverage
Paige
Pro
Matte
Neon Sunset
Toned
Original
How to use a Sweet Sweat Waist Trimmer (Sports Research)?
If you want to use this Sweet Sweat Waist Trimmer, you need to follow the instructions as laid out by the manufacturer. Due to the different series, your use will depend on the one you go for. This trainer is recommended for use along with a topical gel by the same manufacturer. This gel is used to enhance the effect of the belt. According to the manufacturer, you are to apply the gel on your skin before your daily workout. After applying the gel, you should then wear the belt then start your physical training. Users are advised against using any gel, lotion, or cream that may affect the effectiveness of the gel. Furthermore, users are advised to wear the belt for at least two hours daily.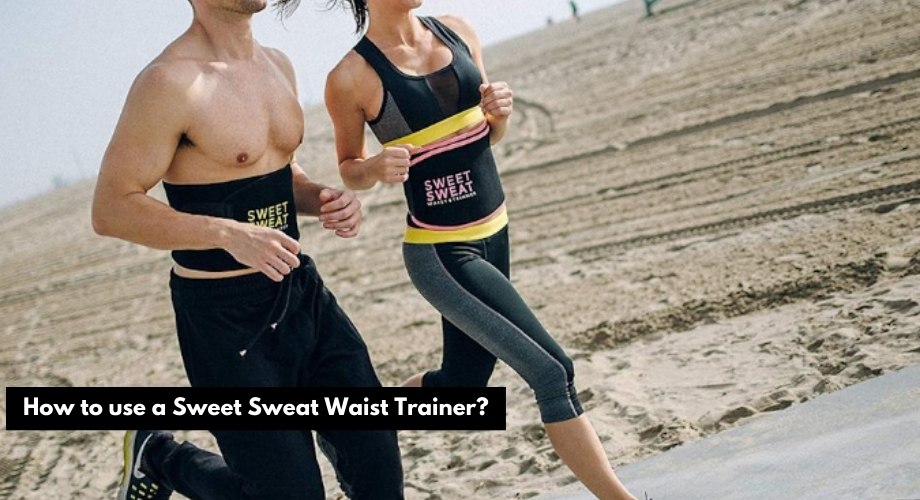 Cleaning your Sweet Sweat Waist Trainer
Cleaning this waist trainer or any other waist trainer for that matter is important if you want to check the growth and spread of bacteria. Remember that you sweat a lot during exercises, and drying it under the sink for days or weeks without washing is not a good practice. That is why cleaning the trainer should be a regular practice.
The best way to clean this waist trainer is with a towel soaked in warm water and soap. Clean the belt thoroughly and make sure no path of the belt is left untouched. After that, use a dry towel to dry the belt, then sundry it.
The belt doesn't contain any ingredients
This waist training gear does not contain any ingredients. All you require is the belt and the topical gel. However, if you desire the special spray gel for cleaning the belt, you can order it separately from the manufacturer.
As for the topical gel, it contains some of the ingredients commonly used in beauty products. You will find ingredients like
Brazilian Carnauba Wax
White Snow Petrolatum
Acai Pulp oil
Jojoba oil
Coconut oil
Vitamin E
Aloe Vera extract
Pomegranate Seed oil
And a host of other ingredients. These ingredients are mixed in the right proportion to deliver the desired results.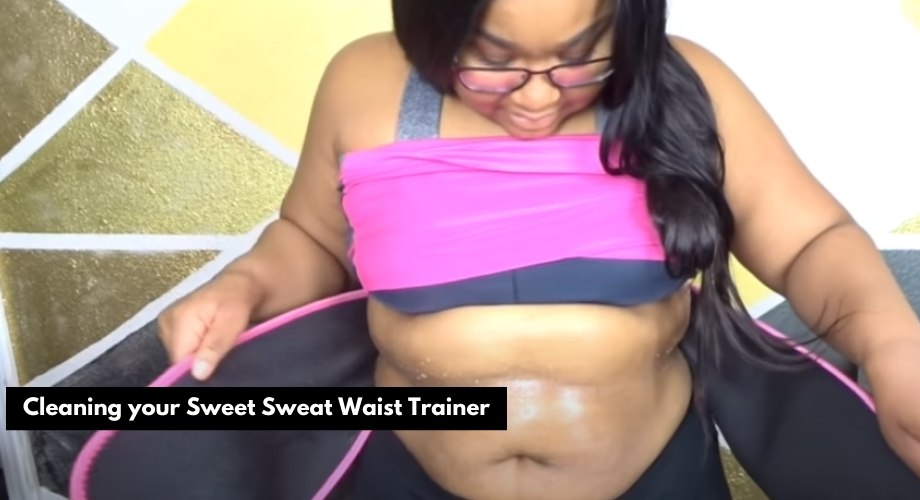 If you did not know how to wear Sweet Sweat waist trainer, now you do. This product has become very popular and is highly recommended for postpartum waist training and workout. Note that it is to be used alongside the gel and worn as you exercise. If you combine its use alongside a healthy diet, you will most likely shed belly fat and reduce the girth of your waist.
What factors should you consider when purchasing waist trainers?
When purchasing waist trainers, one must consider the following:
Material
Most high-quality waist trainers have stretchy but firm material infused in them. Manufacturers use latex in waist trainers because it is unbeatable, provides compression, and is highly durable.
Size
Waist trainers are available in multiple sizes. However, if you lie between two different sizes, we recommend choosing the larger one because each trainer has three notches. Therefore, purchasing a smaller size and thinking about training to that size without thinking is only a waste of money.
Comfort
It is an essential element when choosing waist trainers. Make sure your waist trainer is comfortable and does not hinder breathing. Furthermore, choose a waist trainer that is flexible and convenient to wear under any clothing. Choose a waist trainer with cotton lining to absorb sweat.
Why should you wear a waist trainer?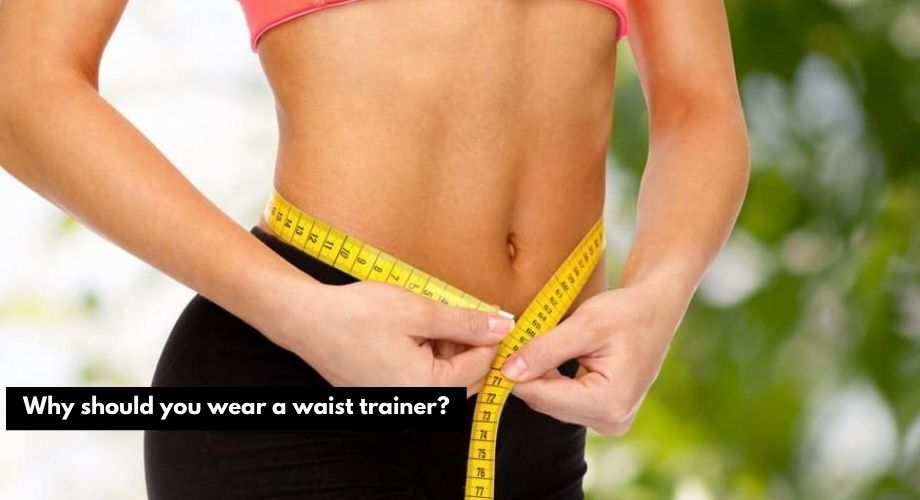 Waist trainers have multiple benefits. Some of these benefits are as follows:
Postpartum support
Waist trainers are great in providing support to women who have experienced stretched abdominal muscles during pregnancy. The additional support reduced discomfort and pain. International Journal of Gynaecology and Obstetrics study revealed that women who wore waist trainers after cesarean delivery faced less pain and bleeding.
Body posture
Waist trainers help in improving body posture. Furthermore, wearing a waist trainer activates the core muscles and reduces back pain. However, experts are still debating whether trainers play a significant role in activating core muscles.
Hourglass Figure
One of the main benefits of wearing waist trainers is that it is the easiest and quickest way of getting an hourglass figure. Wearing waist trainers may not drastically change the shape of your body. However, the results would reveal with time. Therefore, women trying to lose weight must wear these magical trainers to lose belly fat.
Customer Reviews
Sweet Sweat Waist Trainer
Summary
I recently purchased the Sweet Sweat Waist Trainer, and I am absolutely in love with it! The trainer is made with high-quality materials and fits me perfectly. I have noticed a significant difference in my waistline since I started wearing it during my workouts. The trainer really helps me sweat in the areas where I need it most and enhances the intensity of my workouts. The waist trainer is also very comfortable to wear and doesn't slip or roll up like some other brands I have tried. Overall, I highly recommend the Sweet Sweat Waist Trainer to anyone looking for a high-quality and effective waist trainer for their workouts.
I highly recommend this waist trainer
Summary
I was a bit skeptical about using a waist trainer, but I decided to try the Sweet Sweat Waist Trainer based on recommendations from friends. I'm so glad I did! The trainer is well-made and fits me perfectly. It's comfortable to wear, and I've noticed a significant difference in my waistline. I also love the added bonus of sweating more during my workouts. I highly recommend this waist trainer.
The trainer is also really comfortable to wear
Summary
've tried a few different waist trainers in the past, but the Sweet Sweat Waist Trainer is by far my favorite. It's made with high-quality materials and feels durable. The trainer is also really comfortable to wear, and it doesn't dig into my skin or roll up during workouts. I've noticed a difference in my waistline after only a few weeks of use, and I'm excited to see continued progress.
FAQs: Sweet Sweat Waist Trainer
Must I stick to a healthy diet while using the Sweet Sweat waist trainer?
Yes, you should. There is no substitute for a healthy, balanced diet. If you don't eat right, you are I'll get little or no result for your troubles.
Should I apply the topical gel before or after I wear the belt?
The topical belt should be applied to your belly and waist area before wearing the belt.
How long should I use the belt daily?
You should wear the belt for at least 2 hours daily.