The craze to maintain a perfect shape is not most on so many women, and current fashion trends show that this trend is likely to continue into the foreseeable future. If you want an instant transformation of your body shape, this is one accessory you want to have in your wardrobe at all times. While engaging in regular exercises, eating a balanced diet, and sleeping well are all important, you can use Shapewear to increase your gains.
In recent years the idea of customized Shapewear has gained significance as more women look for ingenious ways to improve their body shape using Shapewear designed solely for them. Rather than go for regular body shaper sold online or at clothing stores, they prefer to use DIY Shapewear. If you scan the internet, you will find videos of instructors teaching viewers how to make their own Shapewear at home using available materials and tools.
While we will be the first to admit that DIY Shapewear does not look as perfect as branded version, they still deliver the same results, and as we already know, the result is all that matters. Nothing else.
What is DIY Shapewear?
A do-it-yourself Shapewear is a homemade undergarment with customized features. This shape became hugely popular for women who had a hard time finding the right size in stores. So rather than use extremely tight Shapewear that causes great discomfort, they customize one that fits their shape. While it is true that some brands offer customized shape wear, not all of them cater to all women, particularly plus-size women.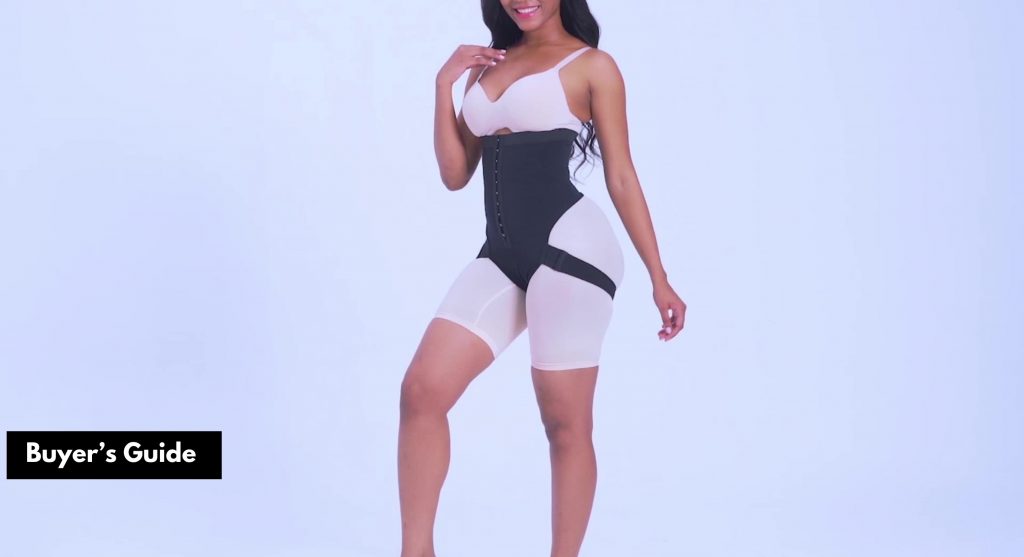 Making your own Shapewear
In this post, we want to show you how to make your own DIY Shapewear and what you will need. Besides reading our post, you can watch videos online to see how it is done. But here are things to bear in mind before you get started.
Pick the right fabric
The first thing to bear in mind when picking Shapewear is to choose the right fabric. If you get this step wrong, every other step will not end well. Before picking the fabric, there are certain things you need to bear in mind first and foremost.
First is the elasticity of the fabric. A best shapewear should be elastic as this will make it conform to your natural shape. Fabric elasticity is crucial when making your pick. You also want the fabric to have breathable features. This ensures that air passes through the fabric, which is important to sustain comfort levels. And, of course, the fabric has to be soft, so it doesn't irritate your skin.
Use the right sewing machine
You will likely need a sewing machine if you are making the waist trainer from scratch. Note that not all sewing machines are ideal for Shapewear. So what type of machine do you need?
You need a machine with a tension setting that allows you to perfectly stitch the seams. Getting the tension right is crucial.
Materials you will need
To make your own DIY Shapewear, you will need the following
Ruler
Pencil
Hip Curve
The fabric
Steps to make your own DIY Shapewear
Before you start, choose the desired pattern so you have an idea about what the finished work should look like. Measure your body and take down the size. Parts you should pay close attention to is your
Hips
Thighs
Waist
Belly
Torso
Using your size, cut your fabric accordingly, just like it is done in this video. By following the steps, you should be able to sew your customized Shapewear.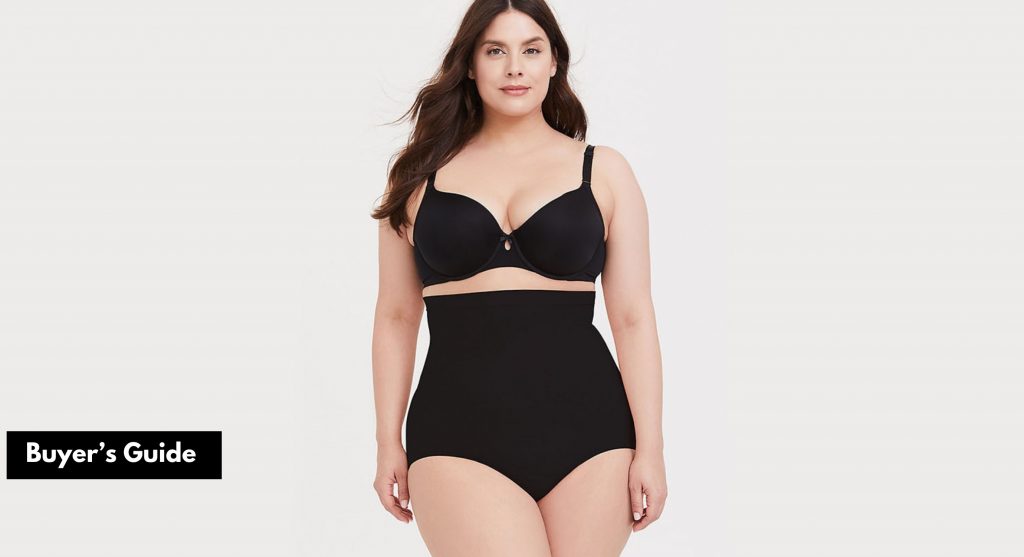 Word of caution
While videos will show you visible steps to make your DIY Shapewear, note that these videos are done to show examples and nothing more. You will have to sew and make adjustments according to your needs and design ideas. It is also unadvisable to use the same fabric used in different online videos because your body may react to the wrong fabric. Lastly, never wear your body slimmers too tight as this will cause you great discomfort and sweating.
Side effects of wearing Shapewear
There are different types of Shapewear, but they all offer the same temporary body shaping benefits. However, there are several side effects you should be mindful of, and we discuss some of them below
Limb numbness and tingling
If you wear your DIY Shapewear too tightly, you may compromise the health and balance of your lower body. If you begin to feel numbness and tingling in your legs, just know that you are wearing it too tightly.
Blood circulation problems
Another side effect of wearing Shapewear too tight is the prevention of free blood flow. If blood is not allowed to flow as well as it should because of tremendous compression, this may lead to certain health issues further down the line.
Bloating
Shapewear may cause bloating in some users if it is too tight. Due to the severe compression of your internal organs, digestion issues may transpire, such as acid reflux. Acid reflux is a leading cause of heartburn.
Poor posture
If you wear the wrong Shapewear it may damage your posture. This is one of the main dangers of wearing DIY Shapewear. If your measurement is wrong or you use the wrong fabric, you may compromise your physical well-being. This is where expertise comes in. So we advise that if you lack the expertise, consider going for an already made shapewear instead of sewing one.
A DIY shapewear has its advantages and disadvantages. You don't have to spend so much to get a branded one, and the size will just be right for you. However, you may get the measurement wrong and end up with Shapewear which is too tight for you. So, therefore, if you really want to make your own, we advise that you use the right fabrics and get your body measurement right. Also, have a design pattern in mind before you start sewing. And lastly, watch videos online to guide your hand.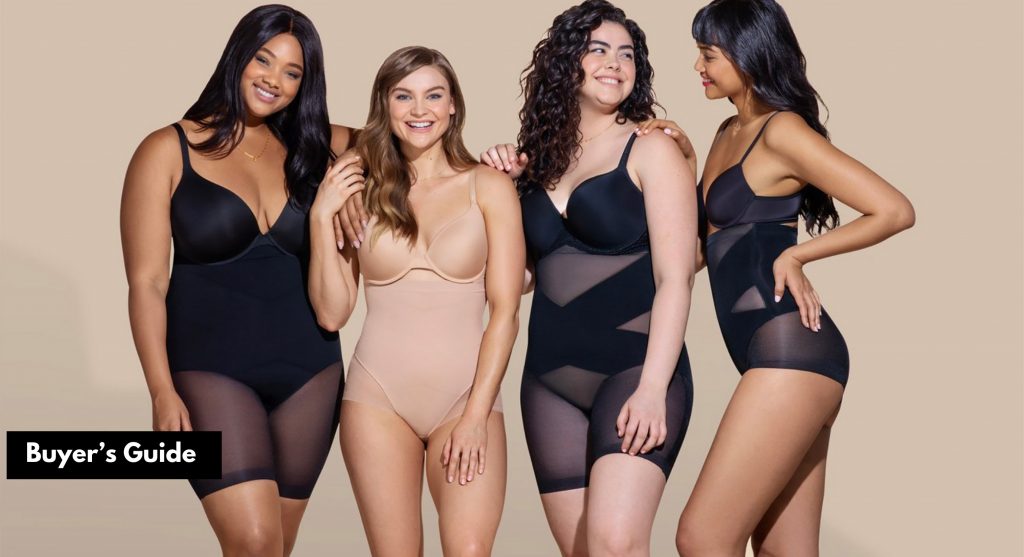 DIY Shapewear FAQ
A DIY shapewear is the type of Shapewear you make yourself to fit your size. This Shapewear is a personalized and customized version.
What can Shapewear do to my body?
Shapewear will alter your body to get the right shape and posture. It compresses body fat, especially in your thighs, hips, and belly. With the aid of Shapewear, your clothes will fit you well.
Can I wear my DIY Shapewear every day?
It depends. If it has light or moderate compression, you can wear it daily, but if it has a super tight compression, it should only be worn occasionally.
Conclusion
While it is possible to make your own shapewear at home, it is important to keep in mind that creating a well-fitting and effective piece requires skill and experience. If you have experience with sewing and pattern-making, you may be able to create a basic shapewear piece with some trial and error. However, for more complex pieces or for those without sewing experience, it may be best to purchase pre-made shapewear that is designed for your specific body type and needs.
Remember that when it comes to shapewear, the most important factors are fit and comfort. Ill-fitting shapewear can actually make you look worse, so it is important to choose a style and size that works well with your body. If you do decide to make your own shapewear, be sure to take your time and use high-quality materials to ensure that your finished product is effective and comfortable to wear.