The human body is such a fascinating piece with different variations. There are different types of human body shapes, and one of them is the apple body shape. This body shape is quite common for people who have little flesh. If you have an apple body shape, there are certain clothes you should wear and others you should avoid. Below we review the apple body shape and its characteristics, as well as the best fashion options.
What is the Apple body shape, and why does body shape matter?
The apple body shape is not an easy body shape to dress up, so if you have this body shape, you should be mindful of the kind of clothes you wear. If you have this shape, you will most likely have a narrow thigh and a slightly bigger waist and stomach. This is why wearing extremely loose clothes is not the right fashion move if you have an apple shape.
During winter and fall seasons, when the weather is low, you can dress in thick, long layered clothes to cover your entire frame, but during summer, when the weather requires lighter clothes, adopting this same adornment approach will lead to unflattering results.
As for why you should know why your body shape matters, this is because if you know, you will be in a better position to know the clothes that is right for you. Presenting yourself in the best possible shape should be your goal, and the first step is to know your body shape.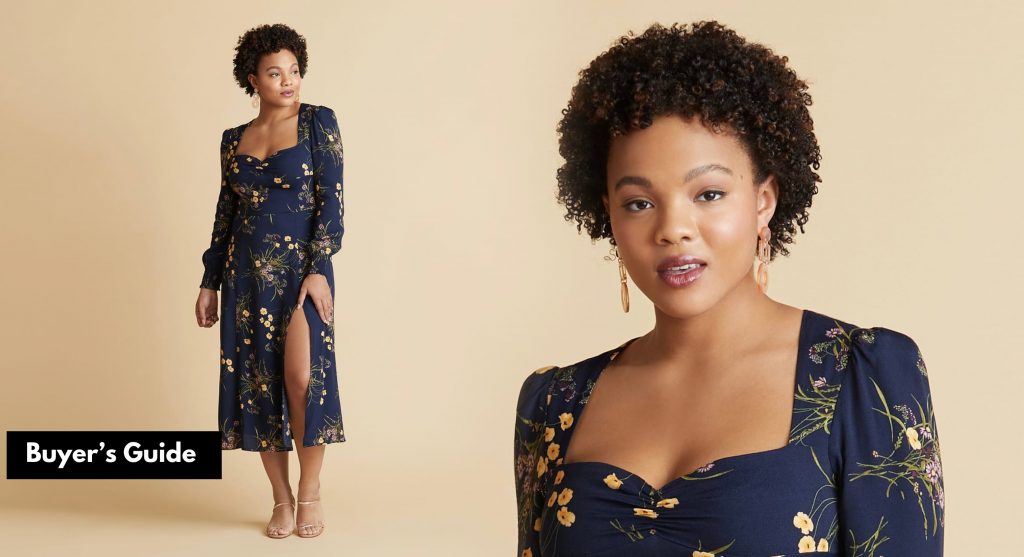 Your dressing goals for an apple body shape
As we pointed out in a previous paragraph above, this body shape is not easy to dress up because of the irregular upper and lower structure. So, therefore, your main goal should be to dress in such a way that you make your best features visible and you're not-so-great features invisible.
So what should be your dressing goals?
The first thing will be to create a much fuller waist, improve your vertical lines and highlight your cleavage. You also want to improve your posture by creating an elusive height and a strong and lean frame. All this can be achieved only if you wear the right clothes.
Knowing the right clothes to wear will take a little research on your part, and you may even consult a fashion professional for help.
Apple Shape Characteristics
The apple shape has certain characteristics that are quite pronounced. These are some of the characteristics you will notice if you have this body shapewear.
Fuller midsection
Average bust
Flat bottom
Wider shoulder line
Rounder upper body frame
Slightly wide ribcage
Undefined waistline
Narrow hips
Slim limbs
Above all, your weight gains are more visible in your central belly area. So your choice of clothes should reflect your structure. Tops that create a top-heavy chest should be your main dressing style. You also want to wear skirts or trousers that add more curves to your thighs and form to your right shapewear. Let's address what your fashion goals should be.
❌ Apple Body Shape: What not to wear
Take the attention away from your midsection
When picking clothes, your main aim should be to draw attention away from your midsection. This part of your body is most likely the fleshy and fullest part, while other parts have less form. So the last thing you want is to draw more attention to this area of your body. Avoid shorts or high-cut shirts that expose your navel. Any top that ends just below or above your navel should be avoided.
Moving forward, all your tops should cover your midsection and direct attention towards other parts of your body. For instance, you can create more definitions for your waistline.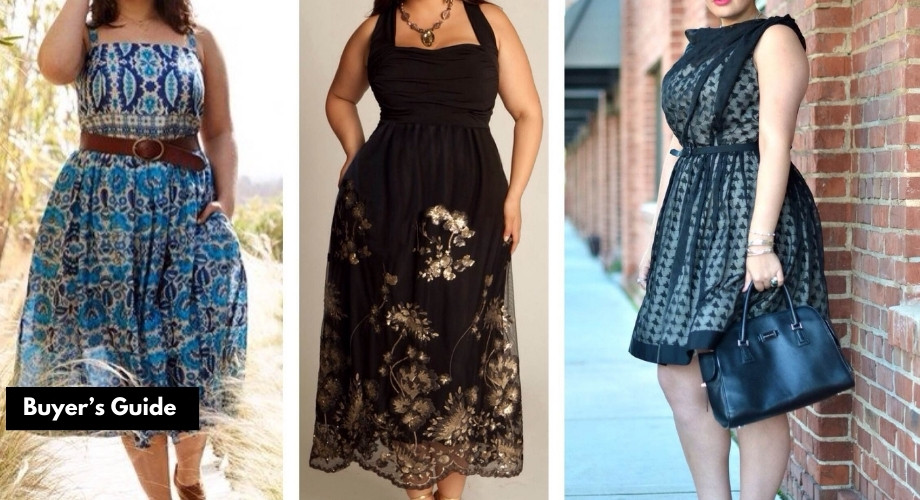 Avoid patterns in the belly area and belts
Another thing you should avoid is wearing clothes that have difficult designs or patterns in the belly area. This will draw more attention to the section we are looking to take attention away from. Furthermore, you want to avoid belts that make your belly bigger or fuller than normal. If you must wear belts, wear thin, dark ones over brighter and thicker belts.
Avoid tight dresses and shirt
Do not wear shirts or dresses that draw attention to your middle. Body-hugging clothes will expose this section which is something you don't want.
✅ Apple Body Shape: What to wear
When it comes to the right clothes to wear for this body shape, here are key points to note.
Draw attention to your bust
One way to present an attractive image is to draw more attention to your bust. While you may not have the biggest bust in the world, you should wear clothes that flaunt it. Showing off your bust will not only draw more attention to your chest, and away from your stomach, it will also project a well-balanced frame. One way to do this is to wear A-line dresses, V-neck shirts, and even plunging necklines.
But be mindful of how you do this. You don't want to add more form to this area to the detriment of other areas. Adding unnecessary adornment to your chest is not the smart thing to do. Rather, we recommend doing it the smart way. Secondly, you don't have to expose too much skin either, so you don't appear slutty.
Wear more straight-lined clothes
Wear more straight-lined clothes for a balanced frame. While you should avoid loose clothes, you should avoid unnecessary bulkiness around your tummy, waist, and bust. Rather than wear figure-hugging clothes, wear structured clothes that will hide your fleshly midsection.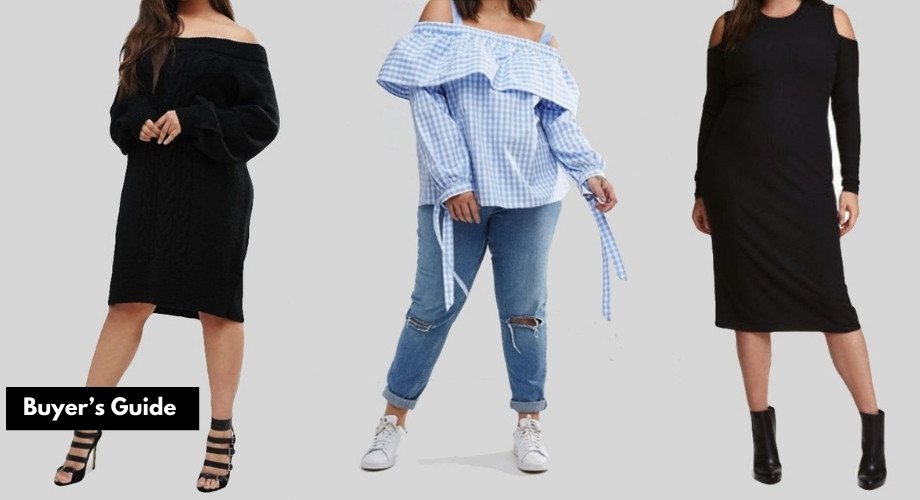 Wear waist-defining pants/skirts
Any pant or skirt that makes your midsection narrower is the way to go. Pants that show off your legs as they give you a balanced look and draw attention away from your midsection. Skinny jeans may look cool but avoid wearing them all the time. The same goes for leggings. You don't want your legs looking smaller than they really are, as this makes your midsection appear larger. So how do you know which pants to wear? Well, that's simple.
Avoid pants with several front zippers. Pants with side zippers are always better
Pants with back pockets are best for more balance and to hide the flat bottom
Denim, flare, wide-legged, and boot cut pants are better than skinny jeans
If you want to wear shorts from time to time, avoid the ones that are too bulky. If you must use a belt, go for dark-colored, thin belts over bigger ones. Remember that any outfit that shows the legs is always best for people with apple-shaped bodies.
And of course, you want to make sure you wear the right shoes as well. Shoes do a great job of drawing attention to your lower body to emphasize your legs. Good options are strapped sandals, clogs, flat shoes, and even wedges. Any footwear that will create a fuller leg is ideal for you.
Use Shapewear
If there is any body shape that will enjoy the full value of size shapewear, it is an apple-shaped body. Shapewear will compress your midsection and suck in body fat. The medium compression will create a streamlined look that will do your body a much more attractive posture.
Beyond that, the shapewear will make your waistline fuller, so whatever you wear in your lower body type will look even better on you. Lastly, shapewear will give you a better posture and make you appear an inch taller than you really are.
Note: Avoid wearing shapewear 24 hours a day to prevent physical complications caused by strained muscles in your midsection. Shapewear should not be worn for more than 8 hours every day.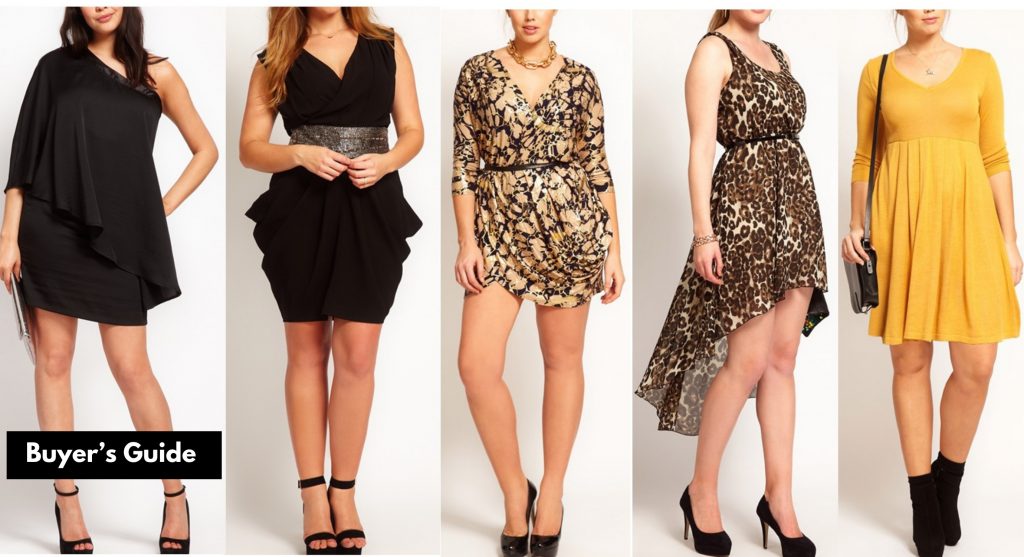 👍 Best Shapewear for Apple Shape
If you have an apple-shaped body, you may carry more weight around your midsection. Here are some shapewear options that may work well for this body type:
High-Waisted Shaping Shorts: Look for shaping shorts that come up high on your waist to smooth out your tummy area. These shorts can help prevent muffin top and provide a seamless look under clothing.
Tummy-Control Camisole: A tummy-control camisole can smooth out your midsection and provide support for your bust. Look for a style with adjustable straps and a built-in bra for maximum comfort and support.
Waist Cincher: A waist cincher can help create a defined waistline and provide support for your back. Look for a style that has adjustable hooks and is made with a breathable fabric for maximum comfort.
Bodysuit Shaper: A bodysuit shaper can provide full-body support and smoothing for apple-shaped women. Look for a style that has a high waist and built-in bra for extra support.
Control Leggings: Control leggings can help smooth out your tummy area and provide support for your thighs. Look for a style that has a high waistband and is made with a stretchy, breathable fabric for maximum comfort.
Remember, the best shapewear for apple shapes is one that you feel comfortable and confident wearing. Choose a style that fits well and provides the support and smoothing you need for your body type.
Final thoughts
An apple shaped body type may seem like a tricky body shape to adorn, but it is not if you know how to go about it. The trick will be to wear clothes that hide your stomach but draw attention to your bust and your legs. If you are able to do this effectively, you will no longer feel out of place, even in public. If you make it a habit to wear Shapewear once in a while, your shape will become even more balanced.
Apple Body Shape FAQ
Should I wear clothes that expose or cover my midsection?
If you have an apple shaped body, you should wear clothes that cover your midsection. Exposing your midsection will lead to an unbalanced look.
Will shapewear help improve my appearance?
Yes, it will. Shapewear will make your midsection seem smaller while accentuating your waistline. Many women with this body shape use shapewear to greater effect.
What are the best tops for apple shaped body?
Tops that flaunt your bust will look great on you. They include V-necks and A-line dresses
Do I need to wear shapewear every day or only for special occasions?
It's best to wear shapewear for special occasions because wearing it daily will not permanently reduce your midsection. So avoid risking your health by wearing it every day.