Youtheory, founded in 2010 by Patty Rude and Darren, is one of the first collagen supplement companies. Today, it is one of the largest producers of turmeric and collagen in the United States. With an ever-expanding line of fresh and unique health products, Youtheory continues to receive top industry recognition. The brand's people, beliefs, process, and passion are the driving forces behind its global success. Having spent the initial years of his career working for other fat burner supplement companies, Darren understands that not all supplements are made equal. The brand's objective has always been to build a company based on the highest levels of honesty, excellence, and authenticity.
What is Youtheory?
Youtheory is dedicated to improving quality of life by creating goods that naturally enhance personal beauty and mental, physical, and digestive well-being from its farm to the shelf of the stores you shop at. Youtheory is based in Irvine, California, and has distribution hubs in Irvine, Tokyo, and London. Its products are distributed online and in over 60,000 stores across the world. The idea of human potential and encouraging well-being in everyone leads the company's staff throughout the world in pursuit of the cleanest, most effective ingredients to manufacture the finest science-backed products.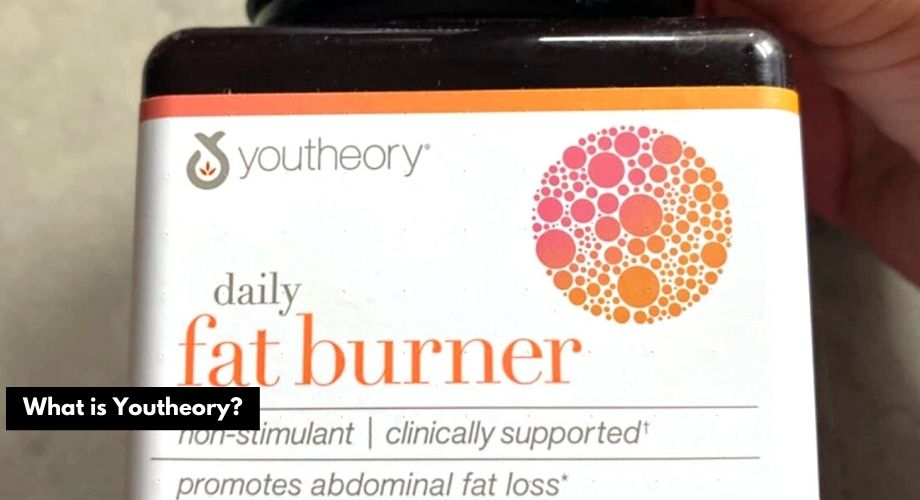 Does the Youtheory Fat Burner work?
The Nutriwise Health & Beauty Corporation's Youtheory Daily Fat Burner is a dairy-free, gluten-free, soy-free, and stimulant-free nutritional supplement. When combined with a low-calorie diet and reasonable exercise habits, the Daily Fat Burner by Youtheory is believed to help with abdominal fat reduction, which will enhance your body fat percentage by burning excess fat. According to the brand, it is marketed as a product that aids in healthy weight maintenance. The ingredients in Youtheory Fat Burner are said to help with abdominal fat burn by breaking it down. According to the brand's website, using the fat burning supplement with a smart workout routine can help you reach your weight management targets.
Some of the key benefits of the fat burning supplements include:
Promotes healthy weight management in the consumer
Aids in the promotion of belly fat loss
Helps the consumer maintain and improve their body composition
Breaks down stored fat from the body
It is dairy-free
It is gluten-free
It is soy-free
Includes ingredients that have been clinically supported
It is important to understand that just like with any other fat-burning supplements, the Youtheory fat burners supplements will not solve all your weight loss problems in one go. Supplements are just an additional part of your diet and daily regimen to help you achieve better results, which means you cannot solely rely on them to work like magic. If you are not consuming a healthy diet, working out, and being careful about your health, then no supplement in the world can help you lose weight and burn excess fat stored in your body.
Ingredients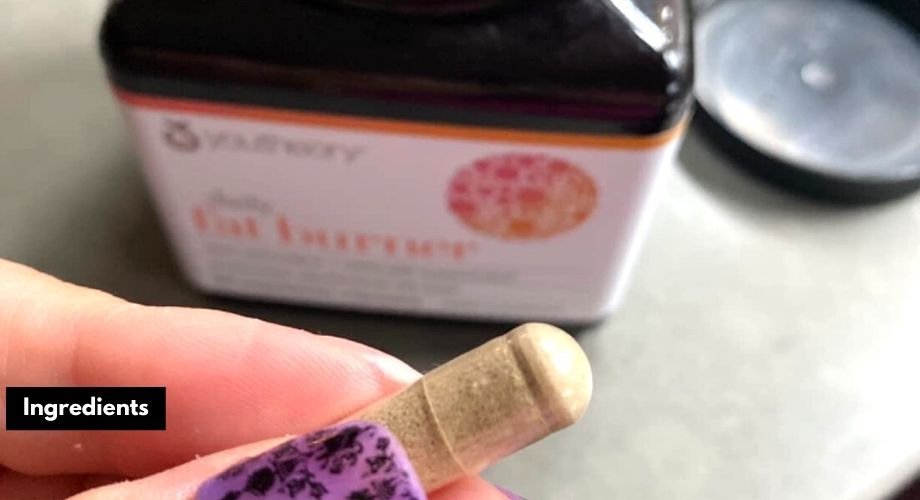 Sinetrol Citrus Fruit Blend
Sinetrol is a potent fruit blend created from the peels, juice, and seeds of a variety of citrus fruits, including sweet orange, red-orange, guarana, and grapefruit. This unique blend is optimized to 90 percent polyphenols and has an overall synergistic polyphenol concentration that is unrivaled in nature.
Polyphenols, particularly those contained in Sinetrol, have been shown in studies to have unique fat-burning abilities. Polyphenols improve the activity of lipase, a cell enzyme that aids in the breakdown and burning of adipose tissue for energy.
Chromium
Chromium is a vital mineral that aids in the metabolism of carbohydrates, fats, and proteins. Chromium improves metabolism and helps to minimize fat accumulation in the body by supporting insulin action. Chromium picolinate, often known as chromium and picolinic acid, is a chromium complex that is more absorbed and effective than other chromium complexes.
Capsimax
Capsimax is a strong, potent capsicum extract derived from red hot chili peppers. Capsimax offers effective volumes of capsaicinoids without the burning feeling in the mouth or stomach, thanks to its controlled-release coating.
Studies have shown Capsaicinoids to help with weight loss by lowering calorie intake and appetite, raising basal metabolic rate, and enhancing fat breakdown.
Some of the other ingredients mentioned on the back of the label include vegetable magnesium stearate, vegetarian capsules, and microcrystalline cellulose.
Dosage and directions
Adults should take one supplement twice daily with meals, according to Youtheory. There has been little to no feedback for Youtheory daily Fat Burner supplements from consumers who used more than two daily servings. Before incorporating any nutritional supplements into your healthcare regimen, it is essential that you check with your healthcare specialists. To prevent potential adverse reactions, ingredient clashing, and other problems by using Youtheory Fat Burner, you should see your doctor, especially if you have any health concerns or are using prescription meds.
Minor nausea and stomach problems have been reported by some users using the supplements. The chromium in the ingredients list could be the source of any Youtheory Fat Burner negative effects. Chromium deficiency has been linked to stomach pain in some individuals.
Where can you purchase Youtheory Fat Burner Supplements from?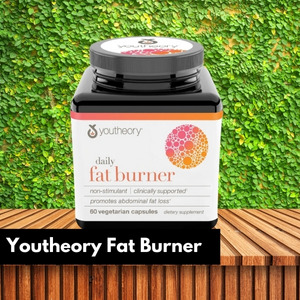 You can purchase the Youtheory Fat Burner supplements from the official Youtheory website or on Amazon. The supplements retail for $21.49 on the brand's official website; however, users can opt for the subscribe and save option to get a 15% discount on their purchase. Customers are also offered different delivery options where they can get any number of supplement bottles delivered to them in 1,2 or 3 months.
Frequently asked questions
Can I consume more than one kind of supplement at once?
If you are on any prescribed drugs or have a medical condition, you should always consult your doctor before taking any supplements. If you're considering taking multiple supplements at once, look for elements that they all share. When you mix using supplements with identical ingredients, the concentration of those ingredients will rise. Taking a lot of caffeine-containing pills at once, for example, will increase the concentration of caffeine you receive at once, causing you to feel restless and making it difficult to fall asleep.
Can lack of sleep cause an increase in abdominal fat?
Increased dietary intake to compensate for changes in hunger hormones, inflammation, loss of energy, and insufficient physical activity induced by fatigue are all possible reasons for gaining weight due to lack of sleep. Individuals who don't get enough sleep are more likely to eat low-nutrient, high-fat, and high-sugar meals and consume more calories each day compared to individuals who get adequate sleep each night. Compared to well-rested people, sleep deprivation has been linked to a substantially higher percentage of body fat.
Can stress cause an increase in abdominal fat?
Cortisol is a vital hormone in our body that aids us in maintaining a serene lifestyle. It is a stress hormone that is produced by the adrenal glands and aids our bodies in response to psychological or physical stress and hazards. Stress can create a rise in cortisol levels, which can lead to the accumulation of visceral fat and make it harder to lose weight. Additionally, heightened cortisol levels in connection to food may drive some people to seek comfort in high-calorie foods, which can lead to unwanted weight gain. Even if you work out and eat sensibly, stress can cause weight gain to last longer than it should.
Customer reviews
I'm really happy with this product and would definitely recommend
Summary
I've been using Youtheory Fat Burner for a few weeks now and I can already see a noticeable difference in my weight and body composition. The ingredients are all-natural and effective, and the addition of green tea extract really helps boost my metabolism. Overall, I'm really happy with this product and would definitely recommend it to anyone looking for a safe and effective way to support their weight loss goals.
Highly recommend!
Summary
Youtheory Fat Burner has been a game-changer for me in my weight loss journey. I've struggled with excess weight for years, but this product has helped me shed pounds without any negative side effects. The combination of ingredients really works to suppress my appetite and give me a boost of energy, which helps me stay on track with my healthy lifestyle goals. Highly recommend!
This product has helped me lose weight
Summary
I was skeptical when I first tried Youtheory Fat Burner, but after a few weeks of consistent use, I'm sold! This product has helped me lose weight and tone up, and I love that it's made with all-natural ingredients. I also appreciate that it's easy to take – just two capsules a day – and it doesn't cause any jitters or other negative side effects. If you're looking for a safe and effective way to support your weight loss goals, give Youtheory Fat Burner a try!
Give Youtheory Fat Burner a try
Summary
As someone who has tried countless weight loss supplements over the years, I can say without hesitation that Youtheory Fat Burner is one of the best. The combination of ingredients is really effective at boosting metabolism and suppressing appetite, and I've noticed a significant difference in my body composition since I started using this product. I also appreciate that it's affordable and doesn't require any major lifestyle changes. If you're looking for a simple and effective way to support your weight loss journey, give Youtheory Fat Burner a try!
Conclusion
Youtheory is one of the major collagen and turmeric producers in the United States. As a result, the company is now a significant maker of other supplements, gaining the trust of hundreds of users. The brand has supplied the greatest quality products at an accessible price for the longest time, so you can be sure that what you're consuming is beneficial for your health. The brand's purpose is to motivate people to live healthier lives. It creates supplements that are clean, powerful, and healthy, with ingredients that have been clinically shown to help people feel better.
The Youtheory fat burner supplements are designed to aid users in their weight loss journey when used in conjunction with regular workout sessions and a healthy diet. The use of Sinetrol, Chromium, and Capsimax together makes it a powerful formula that helps break down stubborn belly fat you have been trying to get rid of for some time now. However, you should be careful about consuming any kind of supplements, fat-burning or not, and consult with a certified medical professional to be on the safe side. If you have any medical conditions, are on prescribed drugs, or are pregnant or lactating, then checking with your doctor before incorporating the Youtheory Fat Burner supplements is a must.
You should remember that consuming the supplements alone will not get rid of your stubborn body fat. Supplements are not meant to be a shortcut to solve all your problems. You will only find the fat-burning supplements to work if you consume them in conjunction with a healthy diet and regular exercise.
We hope you found this review on the Youtheory Fat Burner supplements useful and have a better understanding of the product before committing to purchase it. Ensuring you go through product reviews can help in taking the right decision, and we hope you were able to do that.