If you want to get the best body alteration results, you ought to know how to choose shapewear. This fashion accessory has become one of the most widely used accessories by women and has remained so for a very long time now. But for all its goodness, it can result in complications if it is not used properly or if the wrong one is used.
One of the common problems associated with shapewear is discomfort. They are generally meant to be tight, but if they are too tight or squeeze the wrong places, you are in for a rough time. Wearing shapewear can be a useful tool to give your body that perfect shape you have always dreamt of, but you need to make sure you go for the right one.
It is not uncommon to find many women battling with this undergarment simply because they chose wrong. Just like no two bodies have exactly the same shape, no shapewear is a one size fits all. So below, we review some of the things to look out for when shopping for shapewear. With the right information in mind, you should know how to choose shapewear.
Things to consider when choosing shapewear
Before you make your pick, here are important questions you need to answer.
What do you hope to achieve?
You are buying the shapewear piece to achieve a goal; what is it? So you want to sculpt your body into an hourglass shape, or do you want to smoothen the lumps and bumps in your midsection? These are vital questions to answer. Shapewear works by compressing your body into form in several ways.
There are versions that offer you light compression. A light compression shapewear is for smoothening out your body. The excess fat in your belly and hips will blend with the skin texture in other parts of your body. Light compression shapewear is the most comfortable one to wear. Then we have the one with a medium to high waist shapewear capacity. This is perfect for shaping curves. This type has stretchy and breathable fabrics and is much tighter than light compression shapewear.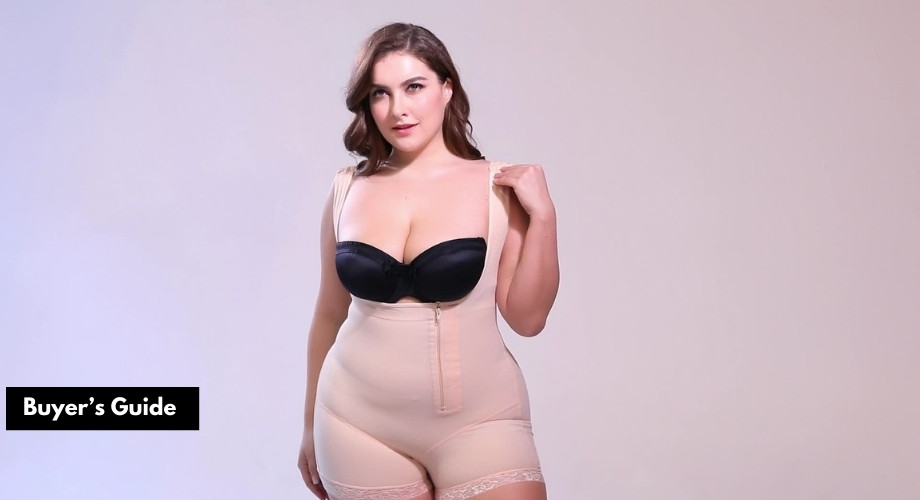 Then there is the tightest of them all, which is the extra firm or ultra-high compression shapewear. This is the ideal one for structuring the body. It is best for women with excessive fat and worn under gowns and dresses. The extra firm shapewear should be worn for special occasions like red carpet events.
So as you can see, your main purpose should influence the kind of shapewear you buy.
The body part you wish to improve
The next question you should ask is which body part you wish to improve. If you are clear about this, you will know which type of body shaper to go for. In terms of body part toning, there are three types of Shapewear. We have full body shapewear that provides a total body makeover. This one works for the thighs, belly, and hips. Consider it to be a full-body suit of some sort. The only downside to wearing it is the difficulty of taking it off when you go for bathroom breaks.
Then there is one strictly for the midsection. This one crafts the torso and compresses belly fat. And lastly, there is shapewear for the bottom for smoothening out panties and providing extra support to your thighs and legs.
So as you can see, the body part you are interested in crafting should influence your shapewear choice.
Which shapewear is best for me?
The next question to ask is which shapewear will give you the results you seek. Remember that there are different versions in the market, and they offer different values. So your body shape is another factor that will influence your shape. Is your body a rectangle, apple, pear, or hourglass shape? Find out which it is and let your shape guide your decision.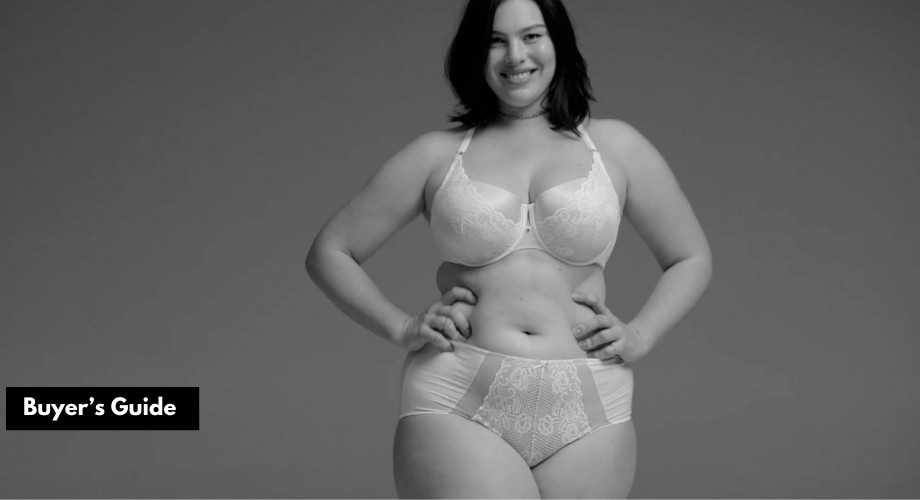 How to make your selection?
Pick your size
Don't fall for the temptation of picking a smaller size because you think it will give you a better shape. Doing so will cause you discomfort and may actually make you look bigger. Before you buy anyone, try it on if you are unsure of its size. Sit, stand and walk around with the shapewear to be sure it fits you. If you find it hard to do any of these, then it is a tad too small for you.
Choose the right compression
Picking the right compression also matters. To do so, check the tag attached to the shapewear package. For smoothing flesh lines, a medium compression is ideal; for a complete body alteration, go for full body shapewear. The fabric will determine to a greater extent how it works. Lightweight and stretchy fabric are body smootheners, while heavy fabrics are essentially full-body suits.
Consider thickness
The thickness of my perfect shapewear also matters. This is because thicker ones will make you sweat much more than lighter versions, but you shouldn't make a choice only on the basis of thickness alone. Your choice should be based on the body section you want to smoothen and the clothes you are wearing. You may even want to consider the weather when making your choice. For instance, full-body shapewear will make you sweat profusely in summer, so you might want to bear that in mind.
Use leg toners
If you want to shape your legs, you want to go for the right shapewear for your lower body region. However, you want it to be too tight because if it is too tight, you will have an issue with your underwear as pant lines will begin to form under your clothes. However, if it is thick shapewear and covers your hips region, you will not have to deal with this problem.
Full bodysuit for a total body shaping
If you want to alter your entire structure, you should be looking for a full bodysuit, not one specially made for the midsection or the bottom. Full body shape is also essential for women with an above-average bust. A full body version will reduce the bust to align with the rest of the midsection. Some even come with inbuilt bras, so you don't need to wear extra bras.
Cotton is ideal for cooling body temperature
Last but not least on how to choose shapewear is to consider cotton shapewear. Synthetic fabrics will cause you to sweat, but cotton-laced shapewear is softer on the skin and allow air entry. When shopping for shapewear, we recommend versions made with breathable fabric.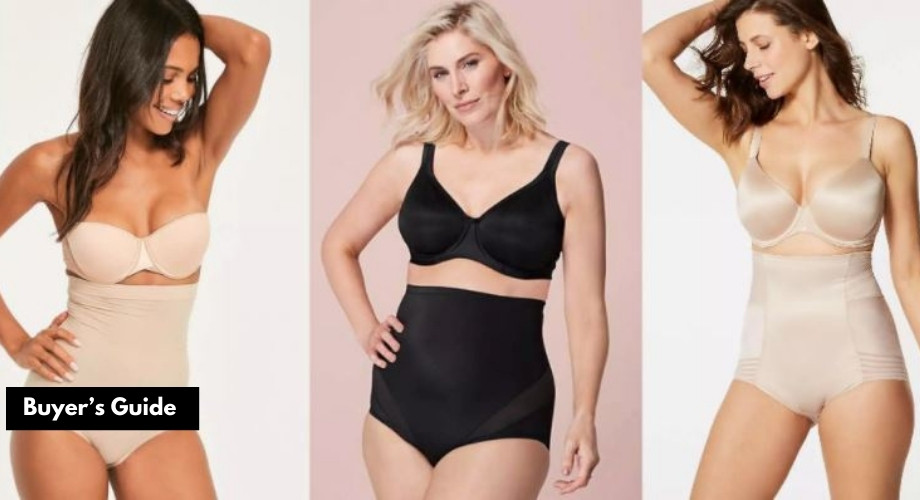 Conclusion
Choosing the right shapewear can help you feel confident and comfortable in any outfit. Here are some key factors to consider when choosing shapewear:
Body Type: Consider your body type and what areas you want to smooth or enhance. Different styles of shapewear work best for different body types, so choose a style that will work well with your body shape.
Target Area: Identify the specific areas of your body that you want to shape or smooth. Look for shapewear that provides support and compression in those areas.
Comfort: Shapewear should feel comfortable and not restrict your movement or breathing. Choose a different style that fits well and is made with a breathable fabric.
Level of Compression: Consider the level of compression you want or need. Some shapewear provides light compression for everyday wear, while others provide maximum compression for special occasions.
Style: Choose a style of shapewear that will work with the clothing you plan to wear it with. Look for styles that won't show through your clothing or that have a smooth, seamless design.
How to choose Shapewear FAQ
Which is best between Spandex and Cotton shapewear?
Both of them are good. Spandex offers more compression, but they cause heat, unlike a cotton-based shapewear that lets in air. But there is shapewear made with both materials for user comfort.
If I want to improve my midsection, which one do I go for?
To improve your midsection, you need torso shapewear. This one works around the belly and torso area.
How do I know my body size?
You can find out by measuring your body with a measuring tape. If you can't do it yourself, get a professional to do it for you.