Shapewear has become a favorite of many looking to project the perfect body shape and confidence, and without this undergarment, many people would not be confident in their own skin. But as great as shapewear has become, many still struggle to keep theirs in place and prevent it from rolling down.
So how do you prevent that? We will show you tips and tricks if you are looking for how to keep shapewear from rolling down.
Shapewear rolling down
Is your shapewear rolling down or falling off? If it is, you will have a hard time holding it in place in public. Imagine the experience of constantly adjusting your undergarment in the presence of others? You will feel embarrassed, wouldn't you?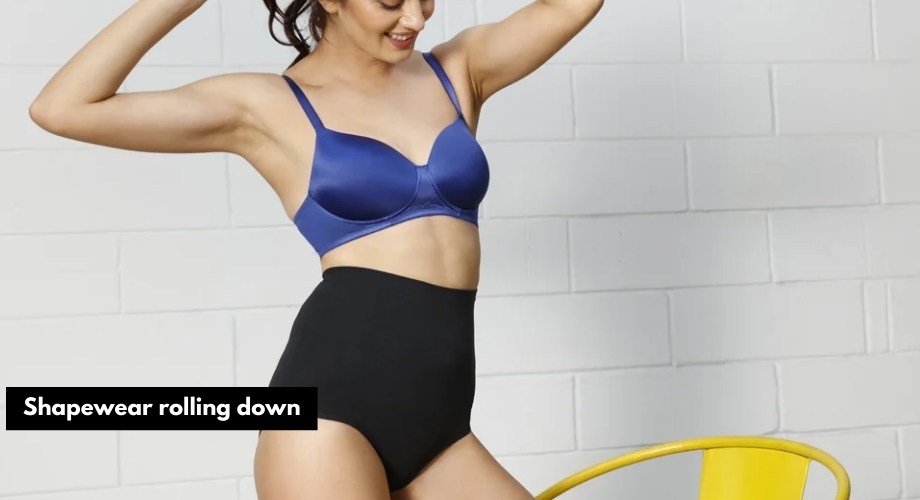 However, there are steps you can take to ensure that it doesn't happen again. Here are steps in how to keep shapewear from rolling down.
Go for the right size
The first thing you need to do is to prevent a potential slip-up in the first place. But how do you do that? By ensuring you go for the right size when shopping for one. Picking the right size is not difficult. All you need to do is measure your waist and hips using a measuring tape in inches. With a clear idea of your size, you can then order the shapewear online.
If you are scared of making a mistake, consider shopping for it in person. At least, you will be able to test it physically to be sure it is the right size.
Another thing to note is that you should never buy shapewear that is an inch or two smaller than your size. Or even your exact size. Many people make this mistake under the illusion that they will lose weight and all will be fine. This, my friend, is not a smart decision. Picking a size with the belief that you will lose weight is wrong. It is better to pick a size that is an inch or two above your size than one that is below your size. Your comfort should be your priority.
Go for a high waist
High waist shapewear is better than low waist corset training. If you don't want shapewear that will roll down as you move around, you should take your waist to hip ratio size very seriously. Beyond that, we recommend one with silicone grips. Silicone sticks to the skin so they don't irritate the skin, nor do they pose any dangers. Silicone will hold the shapewear in place, and you will never have to worry about making constant adjustments or pulling it up.
Strapped shapewear is best
To avoid injuries, we don't recommend zipper shapewear but straps. Straps hold your undergarment in place and prevent it from rolling down. As long as it has straps in the right places, you have nothing to worry about.
Wear it correctly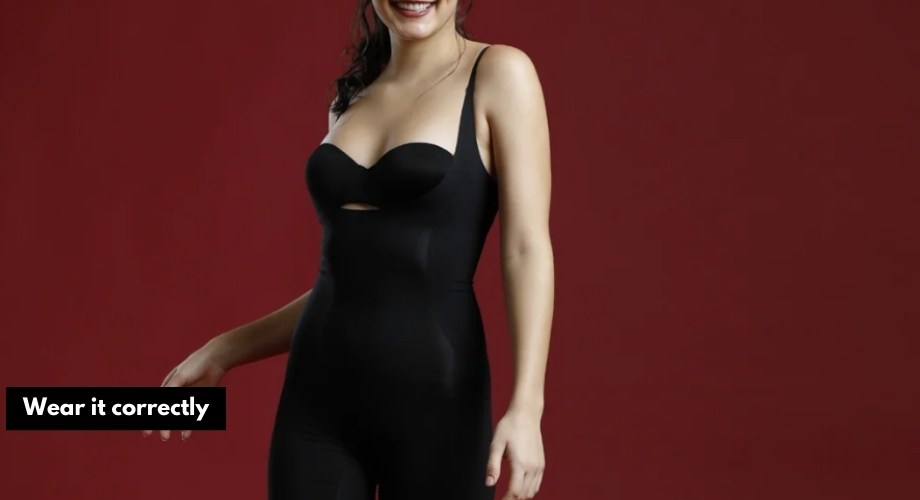 Nothing can substitute wearing the shapewear correctly. Don't be in a hurry to wear it because you have an appointment to catch. If you don't want a classical case of "garbage in – garbage out," you should take your time to wear it properly. Never wear it on wet skin as it may slip off. Ensure the cup lines are in the right place.
Self-help fixes
Situations may arise where your shapewear may begin to roll off even after you've done everything the right way. In such a situation, there are little things you can do to hold your shapewear in place. You may tuck it into your bra or use fashion tape to fasten it to your bra or your dress.
Extra Shapewear tips for you
Here are some extra tips to consider and try out.
Use Hairspray
This may sound ridiculous but believe us when we tell you that hairspray works. How do you go about this? Simply spray your midsection with hairspray before your wear the shapewear. This spray will make your skin tacky, so when you wear it, the garment will stay in place. This hack is really effective because no matter how much you move, it will never come off.
Anchor it
Anchoring your waist training involves raising it high towards your chest and attaching it to your dress. If you wear a strapped or hook bra, you can attach it to the bra as well. More importantly, it pays not to wear styles that will expose your shapewear, like shoulder-less clothes. Clothes that keep the shapewear away from plain eyes are advisable as they make any malfunctions less visible.
Why wear shapewear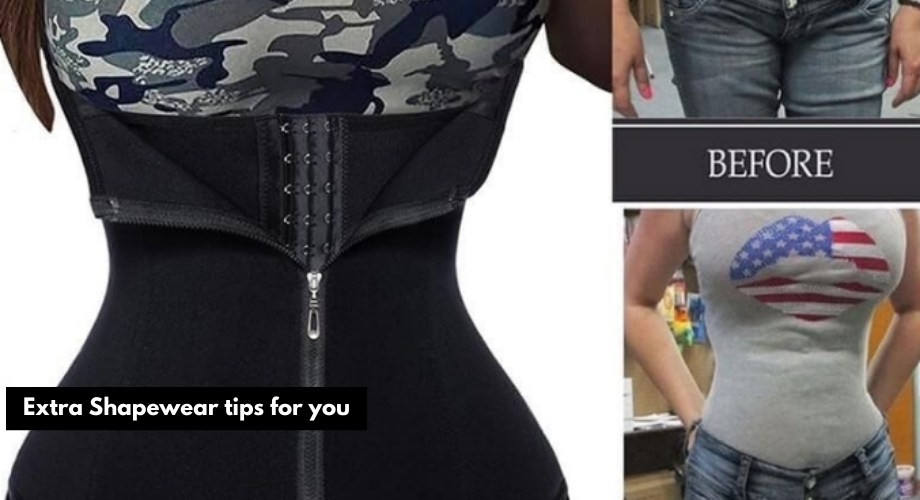 If you have never worn shapewear before, you may be asking yourself why you should wear one at all. The truth is there are significant benefits of wearing shapewear you need to know. Here are some reasons why many women oot for this undergarment.
Flattens the stomach
Many people have puffy stomachs that make them unattractive in their clothes. Shapewear flattens their stomachs and makes their clothes fit better.
Improves self-esteem
If you feel uncomfortable with your body, this undergarment can improve your self-esteem. Whenever you look into the mirror, you will like what you see.
Manages post-pregnancy pains
Women who experience post-pregnancy pains, particularly after a C section, will find some respite wearing shapewear. This garment reduces the physical trauma of a painful birth and aids healing by compressing the abdominal muscles.
If you have been looking for how to keep shapewear from rolling down, now you know.
How to keep shapewear from rolling down FAQ?
What causes shapewear to roll down?
Different factors may cause your shapewear to roll down. Your skin may be wet, or the garment may be of an inappropriate size. Any or more of these factors may cause it to roll down.
Will fabric tightness make the corset training stay in place?
Not in all cases. Sometimes the undergarment may be tight but still fall off.
Do all shapewear roll down?
No, not all shapewear roll down. Sweaty skin is one of the main reasons why it may roll down. To avoid this uncomfortable experience in public, consider buying silicone shapewear.
Conclusion
There are several tips and tricks to help keep shapewear from rolling down. First, it's important to choose the right size and style of shapewear that fits comfortably and securely. Second, consider wearing shapewear with a high waistband that sits above the natural waistline to prevent rolling down. Third, apply a non-greasy lotion or body powder to the skin before putting on shapewear to create a smoother surface and reduce friction. Fourth, avoid wearing shapewear with garments that have slippery fabrics, as they can cause the shapewear to slide down.