Is it safe to wear shapewear after C section? If you would like to look fit and trendy after a difficult pregnancy, shapewear is one undergarment you may use to get your structure back, but it is safe to do so, especially if you had to go through a Caesarean operation? In this post, we will address this point and provide you with all you need to know about wearing shapewear after C section.
Postpartum Shapewear for new moms
Shapewear are compression undergarments worn by new moms to give their midsection a much better fitting. This undergarment can be made of nylon, spandex, or any breathable fabric, and it comes in different forms. Common examples of shapewear include
Recovery belts
Belly wraps
Support belts
Girdles
These undergarments are called postpartum compression garment, and they are used by women and new moms. Besides giving the midsection a better shape, shapewear also provides extra support to the spine and abdominal muscles. It also provides the back with extra support. For women who recently had a C section, wearing shapewear the right way is not a bad idea if it is done rightly.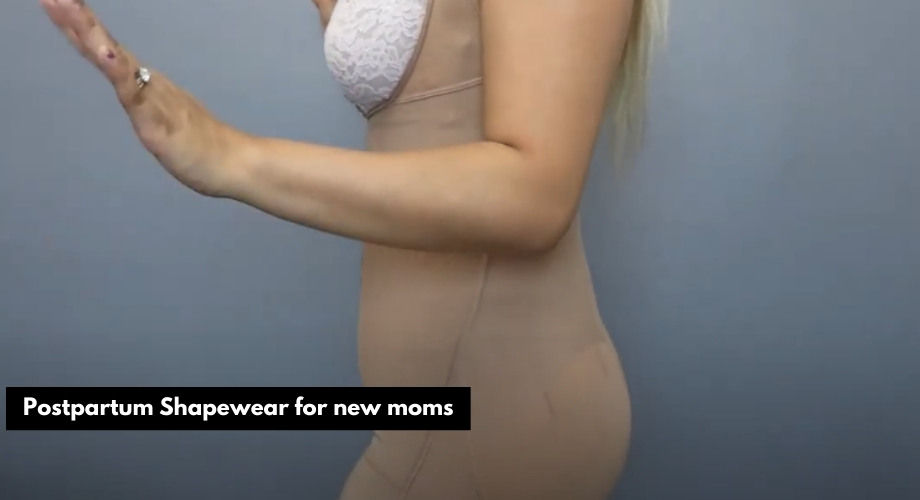 Why use shapewear after C section?
The range of benefits after C section are numerous, but here are some of them include
Posture support
Reduction of pelvic and back pain
Stimulate postpartum recovery
Improved mobility
For new moms recovering from a C section, shapewear can help them recover pretty fast by strengthening the weak muscles.
Different types of Shapewear
Choosing shapewear may seem like a tricky endeavor because there are more than a few types in the market. Each one has a benefit unique to it so let's go through them one after the other.
Belly Belt
A belly belt shapewear is a wide and elastic band used to compress the stomach, waist, and region just below the breast and way down to the hips. Belly belts have different elastic forms, from flexible to rigid.
Abdominal binder
Binders offer extra support to new moms after C section. They are very firm and compress the midsection area. The end result is that the user recovers quickly from the C section, and it can also be used to manage pain.
Pregnancy corset
There is another type of shapewear called pregnancy corset. This one is a specialized version of the conventional corset but designed for pregnant women. It is not as tight as the normal one bit still has a degree of tightness.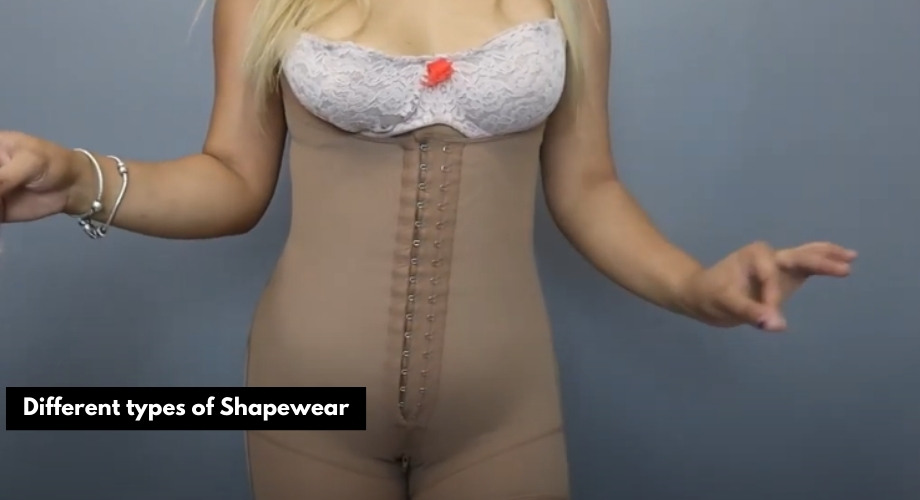 How does Shapewear after C section work?
Shapewear after C section should be worn after the pregnancy. When you wear this undergarment, it supports your back and strengthens your muscles so they can return to their previous form. The result will be a slimmer frame. Shapewear also provides your back and legs with extra support by taking the pressure off them. This garment is also very effective for Diastasis Recti. This condition is the separation of abdominal muscles into two halves during pregnancy. With shapewear, you can compress the two halves together, capillaries, and blood vessels which will, in turn, flush out toxic fluids from your system.
How to buy shapewear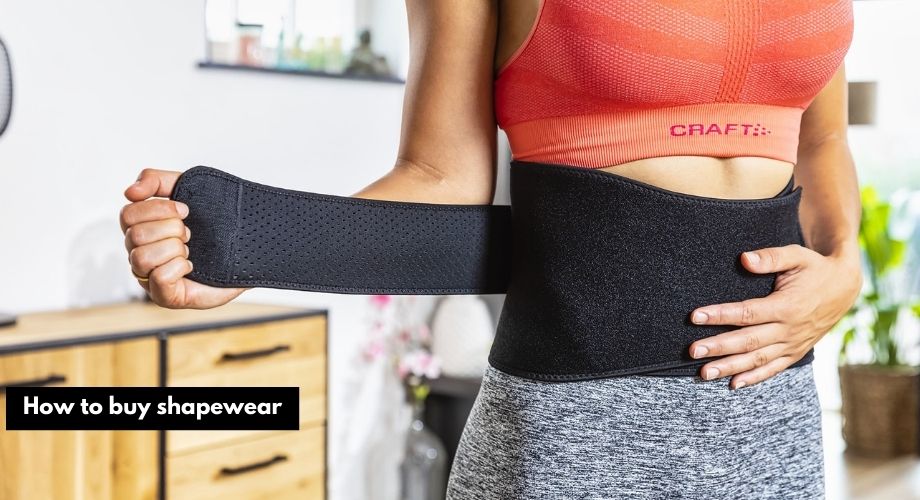 With different types of shapewear in the market, you run the risk of making a mistake if you are not mindful of what to look out for. So we are here to help you out. Follow our guided tips on how to buy shapewear.
Comfort is key: When shopping for shapewear, your comfort should be your priority, not style. It makes no sense to wear a fancy undergarment that you are not comfortable with. Choosing a size that is an inch or two above your standard size is advisable in case you add weight months after the C section.
Ease of wear: The last thing you want is an undergarment that is difficult to put on or take off. Your body has already gone through enough stress, as it were. The last thing you want is to place more burden on yourself. So go for shapewear you can wear with ease. If you prefer hooks over straps, then go for that. If it is zippered you prefer, there are shapewear with zippers.
Size: It is important to go for the right size. This point ties into the first two. If your shapewear is the right size, you will have no problem wearing or taking it off.
Fabric: The fabric it is made of is important. Breathable fabrics with holes are often the best. The fabric should allow for air passage to reduce heat and moisture buildup.
And more importantly, make sure you consult your doctor for advice before you start using shapewear after C section.
Pros and Cons of using Shapewear after C Section
So what are the pros and cons of using Shapewear after C-section? Let's review them. But note that you have to seek your doctor's recommendations before using it.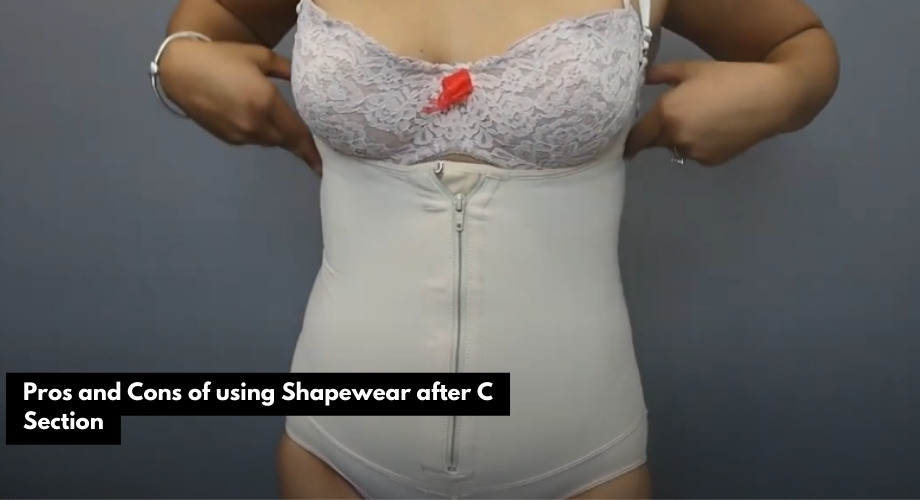 Pros
Faster C-section recovery
If you use shapewear, the undergarment will heal your internal organs much faster than usual. With faster recovery, new moms can gain mobility because of the strengthening of their core muscles.
Manage post-surgery pains
C-sections are quite painful, and they cause significant physical and emotional stress for new moms. Postpartum Belly Band can help them manage post-surgery stress and pains by compressing the pelvic region. This undergarment manages pains in the lower back region and cramps.
Confidence boost
Many new moms who use shapewear report an improvement in their confidence levels after they started using it. They feel their bodies heal much quicker, and this gives them a psychological boost.
Cons
To give you a more balanced view, here are some of the cons of using shapewear.
Skin irritation
Due to fabric tightness, you may experience skin irritation, particularly in the major pressure points like the shoulders, underarms, and waist.
Breathing difficulty
If you wear it too tight, you may find it hard to breathe comfortably. This is why it is important to get the right size.
Sweating
Sweating is a normal occurrence, especially if the weather is humid. You can lessen this by wearing one made with breathable fabric.
Can I wear shapewear after C section? The answer is a resounding yes, but you need to consult your doctor first. If your doctor gives you the go-ahead, buy one that is of the right size and made with breathable fabric. By using shapewear consistently, your abdominal muscles will heal faster, and your posture will improve.
Shapewear after C Section FAQ
How long after my C section before I start using shapewear?
This will depend on your doctor's recommendation. But under normal circumstances, you can wait until 2-2 ½ months after the c section before you start using it. This timeline may extend beyond this, depending on your doctor.
Why should I buy shapewear with breathable fabric?
Shapewear with breathable fabric is more comfortable to wear. The tiny holes allow for air flows, thereby causing you to sweat less. Also, make sure that the crotch area has cotton padding for extra comfort.
How long should I wear shapewear after C section?
You can wear it for as long as the doctor recommends or until you feel comfortable with one. You may even make it a normal undergarment to boost your post-pregnancy physique. There are no dangers in wearing it every day.
Conclusion
Shapewear can be a helpful tool for women recovering from a C-section. Shapewear can offer support to the abdominal area, reduce swelling and inflammation, and help women feel more comfortable and confident during the postpartum period. However, it's important to choose shapewear that is specifically designed for postpartum use and that fits correctly.
Shapewear that is too tight or compresses the incision site can cause discomfort, delay healing, or even cause complications. It's also crucial to follow your doctor's instructions regarding postpartum care and to give your body time to heal fully before using postpartum girdle. While shapewear can offer benefits, it's not a substitute for proper self-care and exercise, which are also essential for postpartum recovery.