Are you a fan of shapewear? Do you wear this amazing undergarment regularly, or have you been reading about it and you've decided to add a best shapewear to your wardrobe? Then it will be in your best interest to know the different types of shapewear available on the market. While they all give the wearer a great figure, different shapewear is designed for different body shape parts. So the part you are looking to modify should determine the right shapewear you are looking to buy. Without further ado, here are the different types of shapewear.
Body Briefs
A body brief is a type of shapewear similar to pants. It has compression panels on the side and in front, and at the back. This body shapewear is designed to smoothen the abdomen and improve the appearance of the midsection.
Control Camis
Control Camis are upper body undergarments for ladies who want slimmer bellies but don't want to wear other top-heavy shapewear. Camis are great for streamlining the breast with the shoulder blades and the top body type.
Control Tights
These tights are solely for your bum and thighs. They give both areas a smooth form and shape, so when you wear a skirt or dress, they will fit you well. Control tights are easy to wear.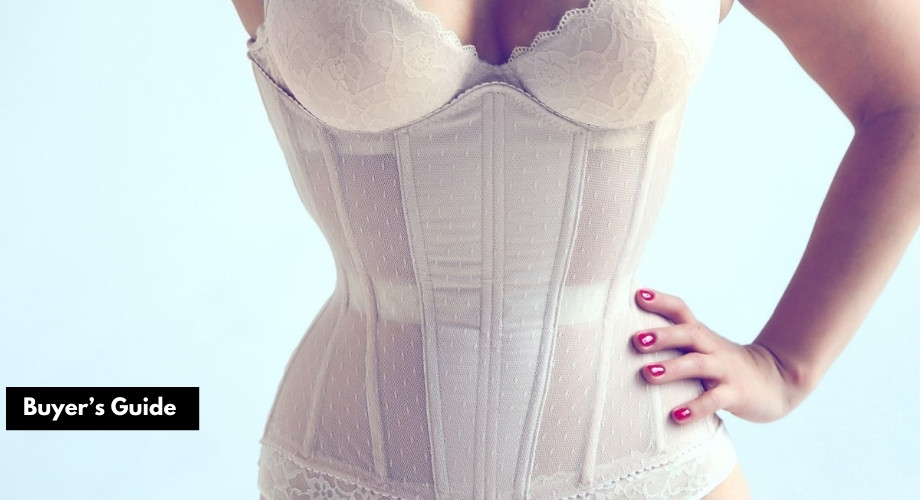 Corsets
Of all the types of shapewear, corsets are by far the oldest. This undergarment adds an extra layer of compressed fabric to your waist area to make it slimmer. It is arguably the most used shapewear of the modern era and blends well with other undergarments. Some corsets are slow seamless; onlookers can hardly tell you have them on except those with experience eyes. Waist trainer have become more popular in recent times due to celebs like Kim Kardashian hardly ever leaving home without wearing one.
Bodyshapers
A bodyshaper is the go-to wear for younger ladies who want to cover their boobs and chest region. Waist shaper has lighter compression, unlike a corset, so wearing them daily will place you at no risk whatsoever.
Singlet
Some may frown at seeing singlet on this list, but there are modern versions with compressive features. A compressed single will give you the leeway to wear any bra of your choice. This shapewear is best for ladies with large busts or those who don't want to wear body shaping or briefs too tight.
Control pants
Control pants have been around for a long time. They have compressive features and add some more control to your upper body. They accentuate the waist and flatten their tummy.
Half Slips
This is another type of shapewear. Half slips are easy to wear under mini skirts for those who like to wear short dresses. They protect your thighs and give your stomach an attractive form. Half slips are not as compressive as other shapewear option, so you can wear them for much longer.
Arm Shaper
An arm shaper is worn under long sleeves for extra definition. It offers light control and allows you to wear any bra of your choice. Arm shapers are great for women with flabby arms, but the only downside to them is that they can only be worn with long sleeves, not shorts sleeves or armless clothes.
Merry Widow
Merry widows are strapless and tend to have notable characteristics that shape the waistline.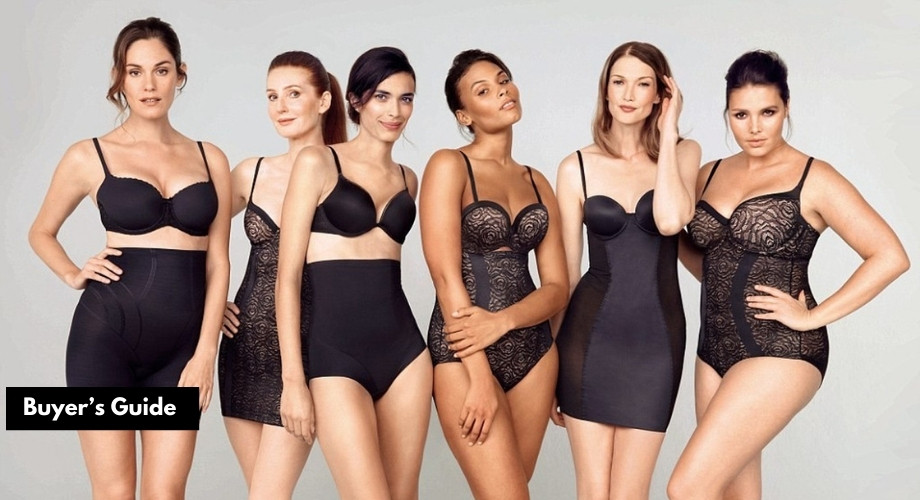 Seamless shapewear
Any shapewear that lacks seams can be called seamless shapewear. If you prefer figure-hugging clothes, wearing seamless shapewear will cover visible garments lines.
Waist Cinchers
Last but not least is a waist cincher. Waist cinchers have a controlled midsection that hides bulges, front hooks, and several adjustments for a comfortable fit.
Different types of compression
In the first section, we reviewed the different types of shapewear. In this second section, we want to review the different types of compression. It is important that you spot the difference between compression levels so that you can make the right choice when choosing shapewear. Note that shapewear has different compression levels, which is why this section is very important.
Light Compression
Light compression is not very tight. Any shapewear with this level of compression will not feel too constricted. It blends with your body structure and is comfortable to wear. Light compression shapewear can be worn indoors and outdoors and for longer periods. You will not experience breathing difficulties or strained muscles.
Moderate Compression
Moderate Compression is slightly tighter than light compression. If you want shapewear that will highlight your curves without making you uncomfortable, this is the one you should go for. However, note that light and moderate compression shapewear may not be ideal for women with large bellies since they may not have sufficient force to suck fat in. For extended use, they are safe.
Firm compression
Then we have shapewear with firm compression. Most shapewear uses firm compression. They evenly distribute body fat, hide bulges, and give a nice form and curve. If you are used to tight clothes, you should start with firm compressive shapewear. Also, if you have a large midsection or want to highlight your hips and waist, this shapewear will be good for you. As good as they may be, this kind of shapewear should not be worn every day for hours. Rather wear them on special occasions. Prolonged use may prevent blood from circulating properly and increase other health risks like limb numbness and bloating.
Super tight compression
Shapewear with super tight compression is essentially for waist upgrade. They give you an hourglass figure by making the waist narrow. These body sculpting undergarments do not require extra underwear. Also, they enhance the shape of the waist and mold the body into a perfect, feminine shape. However, this shapewear has side effects you may want to avoid, so do not wear it for more than 4-8 hours maximum, and even so, it shouldn't be worn every day unless for special occasions.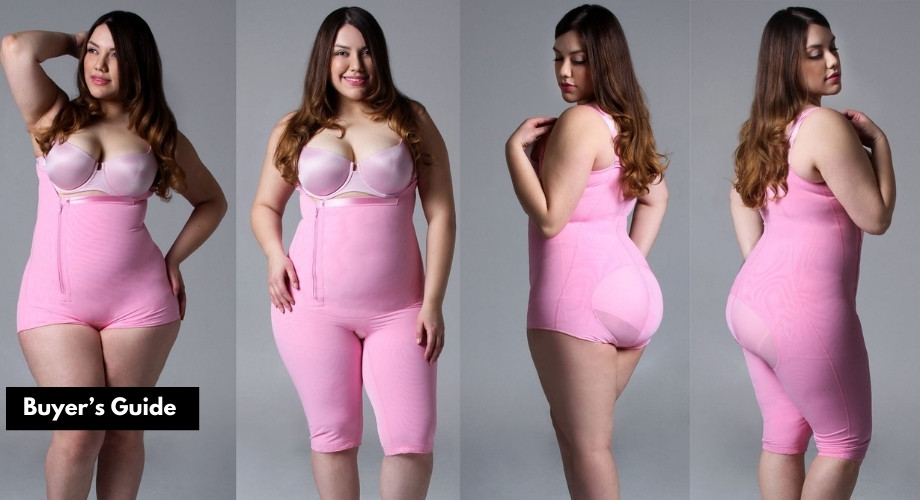 Types of Shapewear FAQ
How many types of shapewear are there?
There are different types of shapewear, some of which are control briefs, control Camis, bodyshaper, control tights, singlet, arm shapers and the most popular of them all, corsets.
Which shapewear should I buy?
That will depend on the body part you want to modify. For a full-body effect, a corset or body shaper is ideal. For only your torso, you can go for a body shaper or control can. Control tights are great for the lower body.
Do I need to wear underwear beneath the shapewear?
That will depend on the compression of the shapewear. If you want to wear a firm or super tight shapewear, wearing underwear will cause you to sweat if the weather is hot. Moreover, extra underwear will limit airflow, which may cause other complications like bacteria buildup.
Final thoughts
Light and moderate shapewear pose no risks whatsoever, so you can wear them daily or for as long as you wish because they have limited compression but for a firm and super-tight compressive shapewear, you should only wear them once in a while to protect yourself from harmful side effects. Lastly, with so many types of shapewear sold online today, you should decide on the body part you want to mold and go for the option that will give you the results you seek.