Waist trainers or waist cinchers are modern corsets that have gained massive popularity over the years. It's an instant way to achieve a slimmer waist and reduce weight. Corsets were an essential piece for women in the early century, and they wore them underneath the cloth to give a slim figure.
And fast-forwarding to modern days, the corset is still in vogue with some variations. Waist cinchers are worn around your waist to give a great waistline, and it's a quick way to get an hourglass-shaped body. Also, wearing a waist trainer has multiple pros and cons.
In this article, we'll talk about types of waist trainers and also choose the right style for you. So, let's delve into the article to know more without further ado.
Understanding the types of waist trainers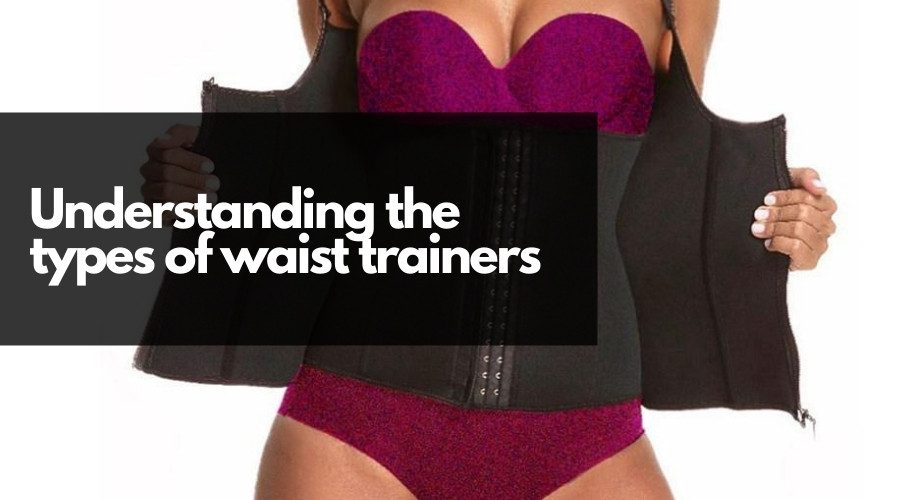 Before you opt for a trainer, it would be best to understand different types of waist trainers. Opting for the correct kind of best waist trainer avoids discomfort and the problem of rolling up and down.
You will also see that some people have issues with the trainer rolling up, which can be quite a hassle. Most of these issues occur due to the wrong choice of trainers and the size, boning, and materials. Moreover, these are the factors that you need to consider before buying a trainer to avoid all these problems. And when you choose the right type and the size, you won't have any of these issues.
Here are some of the types of waist trainers that you should know:
Waist Cinchers. Waist cincher, also known as everyday waist trainer, mainly consists of spandex, latex or nylon. If you're looking for daily wear, this would be an excellent choice for you, and it's flexible and great even for a newbie. If you are new to waist trainers, this type of trainer would be a great starter.
One of the good aspects about this type of trainer is that you can wear it discreetly underneath the clothes. However, if you're looking for a dramatic change in your waistline, then you can opt this one out.
Vest style trainers. Vest-style trainers are suitable for workouts and those with a large bust. Although it falls slightly under the everyday use category, you can also wear it while working out. It's an over-the-shoulder type that gives extra support to back and bust.
You can also wear it every day, and it's suitable for beginners too. Additionally, it also doesn't roll down. If you're opting for this type, make sure to get the correct size. You might find it challenging to find the right bust size, so make sure to look correctly.
Workout waist trainer. If you're looking for a waist trainer to wear while working out, you can opt for workout waist trainers. These types of trainers are specifically designed for workouts enthusiast, and they are different than the regular waist trainer and come in various styles and shapes.
However, you should also note that some of these models may not suit everyday use. So, make sure to choose the right one before you purchase it.
Corsets. If you're looking for a dramatic effect on your waistline, you can opt for corsets, and you can wear them as a fashion piece or at a costume party. These trainers are mostly brocade, satin, cotton or leather, and boning for a sturdy structure.
These trainers may not be a good choice for everyday use and can be expensive. But it's your choice! You can opt for the kind that suits your taste.