Corsets have been used by many women since long. It is not known when the accessory actually came into existence, although its origin can be traced back to Greece of ancient times. The last 100 years have witnessed a lot of alterations in the design and construction of corsets for women. Similar to other types of lingerie, corsets need to be handled and cleaned with special attention and care in order to make sure that their color, quality and shape is maintained. Know about some of the best steps to clean a corset.
Never wet-wash your corset
Corsets are not those types of outfits which need to be washed regularly. You will not have to wash it always unless you frequently wear your corset. It is not sensible to immerse your corset completely into water. As most corsets come with metal or steel trays, machine washing them regularly can lead to rusting and loss of their shape. It can completely damage the outfit. You should instead take your corsets to a dry cleaner having experience in handling corsets. These should be dry cleaned using only hands.
Hand-wash with care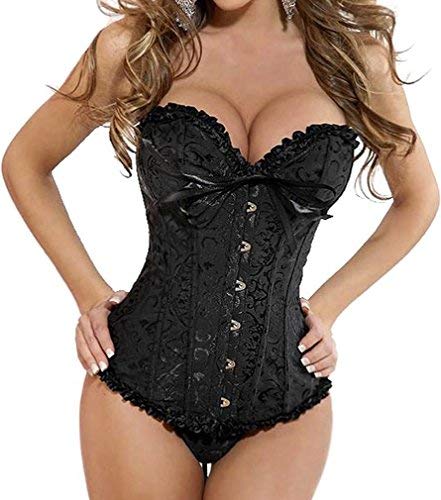 Many people use cold water and lingerie soap for washing corsets, just like it is done with cleaning fine cashmere sweaters. It is important to dry the corsets very fast within 2 – 4 hours if you are using these cleaning agents for washing your corsets. Hand-washing requires careful attention. Rather, it is better that you buy fabric-safe rust removing liquids from local drug stores for the cleaning purpose. Always get a bottle of these liquids handy for use at any time that you find rust showing along the casings of the boning or over the buck stud region. Still, it cannot be guaranteed that rust can be prevented completely. Thus, it is better for you to delay hand-washing of the fine corset for a long time until it gets much older. Do not make use of Dryel or any home dry cleaning kits for tidying up your corsets. These types of dryers can cause damage to your corsets. It is better to look for a reputed dry cleaner having proper knowledge of cleaning corsets.
Air out the corset after use
After using the corset, loosen its lacing to unfasten the front snaps and take off the outfit. Then you have to drape it on a door or chair, with the lining side facing upwards. This can let out the air and help evaporation of any sweat. It your corset starts to emit smell, and you do not have the time or inclination of going to dry cleaners, you may use a small amount of Febreze or other fabric refreshers. Make sure that the mist is only light as large drops can lead to rusting of the corset boning.
Store corsets properly
It is important not to fold the corsets and keep them with other undergarments. It is best that you fold it over the lower half of a hanger, which the linings on the outside and laces turned up and uniformly distributed on each side of your hanger.