Spandex, Lycra and other elasticized fabrics have something in common: they are the main fabrics of body slimmer shapewear. How many of us are looking to fit back into that little black dress? Body Slimmers are perfect for those of us with that little black dress but have 5 pounds and a bit more body fat than we'd like standing between a night at home and making heads turn. With so many options available, it is important to make your selection of body slimmers carefully.
Step 1: Decide how much body slimming control you need
With so many options available in what types of Body Slimmers are out there, the first step in figuring what will best suit your needs will be to decide how much slimming power you need.
Step 2: Choose a good body slimmer brand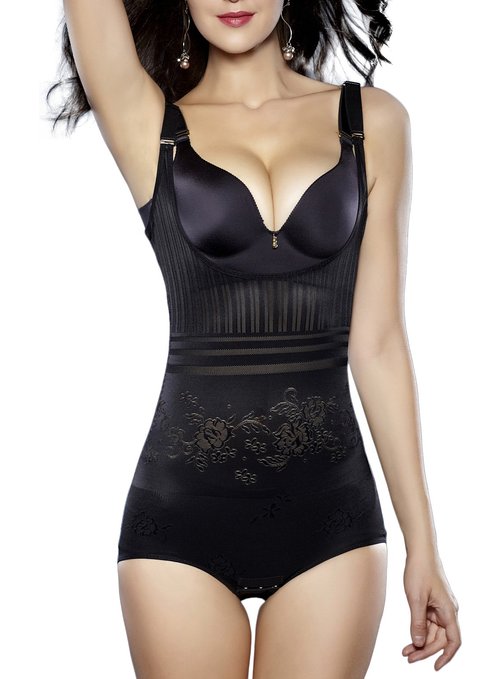 A quick online search will reveal dozens of options to choose from, and each has its own notable characteristics. For example, although Spanx body slimmers are well known for their effective control, there are many women who love the seamless composition of garments from Nancy Ganz. Reading consumer written reviews can provide you with information about other women's experiences with a certain brand of shaper.
Step 3: Get the right size body slimmer
This step almost seems like common sense. Even though you probably already do know your measurements, at least you know that not every size is equal when it applies to body slimmers. Many women make the simple mistake of choosing body slimmers one size smaller than their actual frame. Buying one that is one or two sizes too small for you will not make you look smaller, but will actually leave unsightly bulges in your figure. Likewise, if the body slimmers are too large, then you will wind up with less support and control than you would like. And both are, quite frankly, quite uncomfortable to wear throughout the day, so you might skip wearing them altogether and lose any opportunity to improve your form and get an hourglass figure.
Counteract this from happening; try on the body slimmer you are considering to buy and see how it looks under your clothes. If the body slimmer is correctly fitted, then the waistband of your pants should feel slightly looser than it does without the slimmer. The material of the body slimmers should also be breathable, in order to ensure your comfort in hot conditions. Now, you have an excuse to go shopping for new clothes that'll keep that little black dress company.