Most ladies are impatient when it comes to some changes and shifts that require their effort. While keeping a diet or doing workouts in the gym, everyone would like to see the first visible results as soon as possible.
The same story is about waist training. Women dream to boast with their perfect hourglass figure and flat belly right after several days after wearing a corset or a cincher.
But what is at the back of waist training? How long before I see results? Some women notice the first results in a few days. Other ladies see changes only in 1-2 months. This is on a case-by-case basis.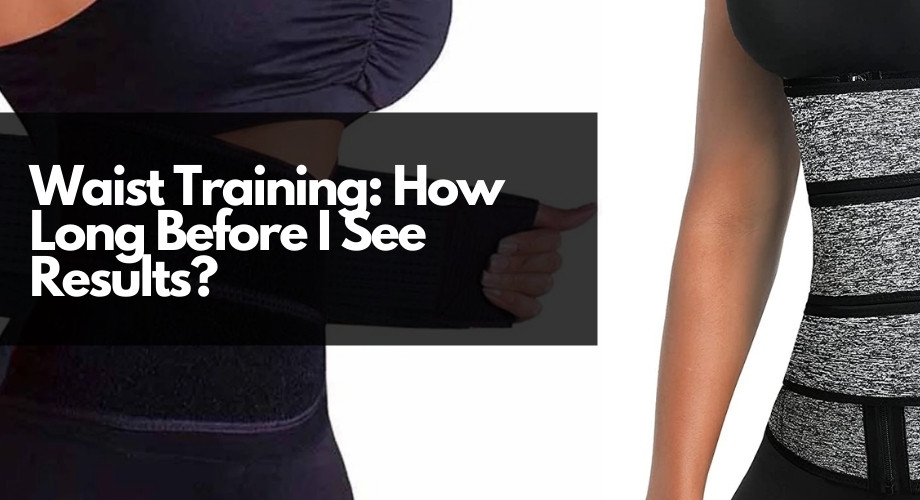 There is no single answer that is applicable for all the users of shapewear. But you can accelerate the results with the help of workouts, healthy food, hydration, and other activities to boost your body-shaping processes.
How Long Waist Training Results to Wait for?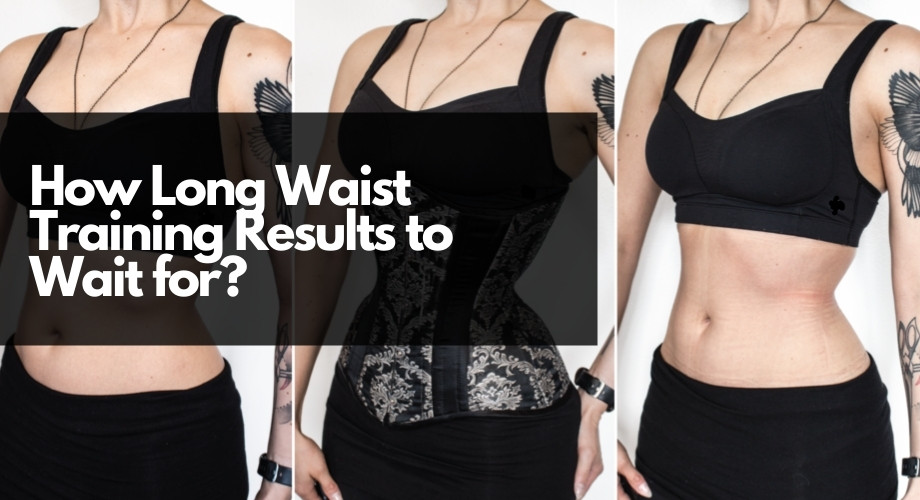 Usually, the first results take place in 1-2 weeks after regular waist training. Sometimes women complain about too long waiting for their first body-shaping changes. It takes about 1-2 months to notice the attractive body curves and thinned-out waistline.
To accelerate body sculpturing and fat-burning processes, you should pick sides with the best-matching shapewear. Women with short and long torsos need to take into account the length of their garments. 
Additionally, the waist trainer type matters. For example, fitness cinchers and corsets are suitable for workouts. They stimulate heat in your core and make you sweat harder when it comes to the belly, thighs, and waistline. There are models for nonstop wearing as well. They do not provide sauna effect but obtain other beneficial features like:
Back support;
High-level compression;
Fat-burning effect.
This shapewear can be used for 7-8 hours nonstop. Regular waist training will promote fast results. If you are willing to boost even more your body-shaping performance, take into consideration other recommendations.
5 Secret Tactics for Waist Training to Consider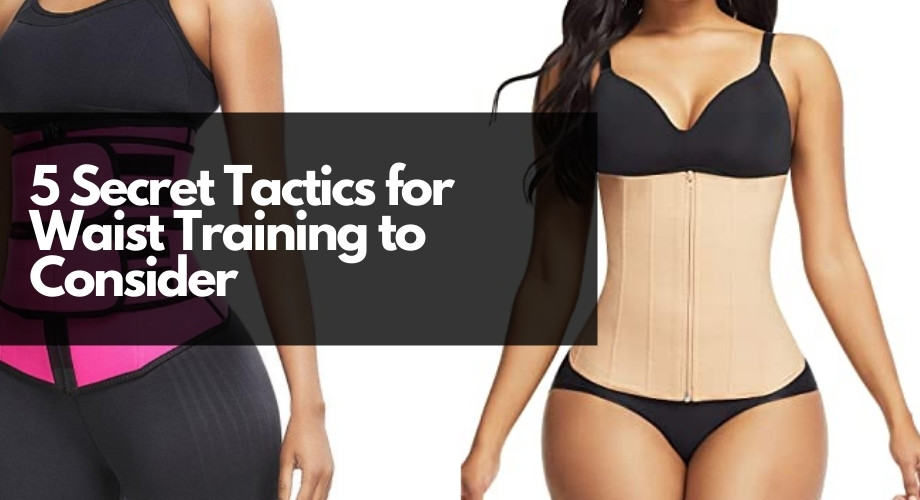 Decide on the main goal of your waist training. Some ladies would like to return their figure to their pre-maternity trim. Another category of women desires to reduce their waistline circumferences. Be motivated with your goals so that your waist training is result-driven.
Additionally, let's uncover five secrets of high-performance body shaping:
Drink enough water and eat healthy food. Keeping a fiber-rich diet with a sufficient hydration level will boost your metabolic processes and do you away from extra centimeters on the waistline faster.
Exercise regularly. Use fitness cinchers with a sauna effect to sweat harder during workouts. Enjoy your results right in 1-2 weeks of regular visits to the gym and constant physical loads.
Replace your regular underwear with qualitative shapewear. Note that you should use compression-driven garments responsible for your health. Start with 1-2 hours a day during the first week of your waist training. And increase this period up to 8 hours gradually.
Regularity is the key to success. You will see results faster if you use shapewear on an everyday basis. If you waist train only one time a week, you'll hardly stay pleased with your progress.
If you feel any discomfort, think of another waist trainer model. You should move and breathe without any issues. Think of another shapewear if you feel painful sensations like backache, blood spots, etc.
Now, you exactly know what to do to achieve all your secret goals. Good luck with your waist training!