Beauty is all-encompassing, and one area many people put a lot of effort into is what they wear. No matter how attractive you may be, your beauty will not come out if you wear the wrong outfit. But what is the best way to identify the right kind of outfits to wear? To do so effectively, you must first identify your body shape. In this post, we want to show you how to know your body shape and the right kind of clothes to wear.
Making a clear fashion statement is easy if you understand your body and know what works well for you. So, continue to read, and let us show you how to identify your body shape.
How to know your body shape?
Knowing your body shape is very easy. All you have to do is use a measuring tape to determine it. However, a tape may not be the smartest method if you don't know how to handle one. So rather than use tape, we will recommend a full-length mirror that will show your entire body structure from the crown of your head to the sole of your feet.
Stand in front of your mirror and observe your physical characteristics closely. The aspects you want to focus on are your shoulders, hips, and waist. While maintaining your position in front of your mirror, draw an imaginary line with your eyes from your shoulder blades down to your hips and note where your imaginary mine ends. Or better still, snap a picture of your mirrored image and trace a line from your shoulder down to your hips. After doing that, ask the following questions and provide answers to them.
What area of your body has less fitting?
What clothes will not fit your physical frame?
What areas of your body are wide in relation to your hips, shoulders, and Waist?
Don't lose hope if you cannot convincingly answer these questions; you can take the easy route by visiting a fashion stylist to help you determine your body shape. This will take about a minute or two, and you will not be left in doubt as to what your body shape is.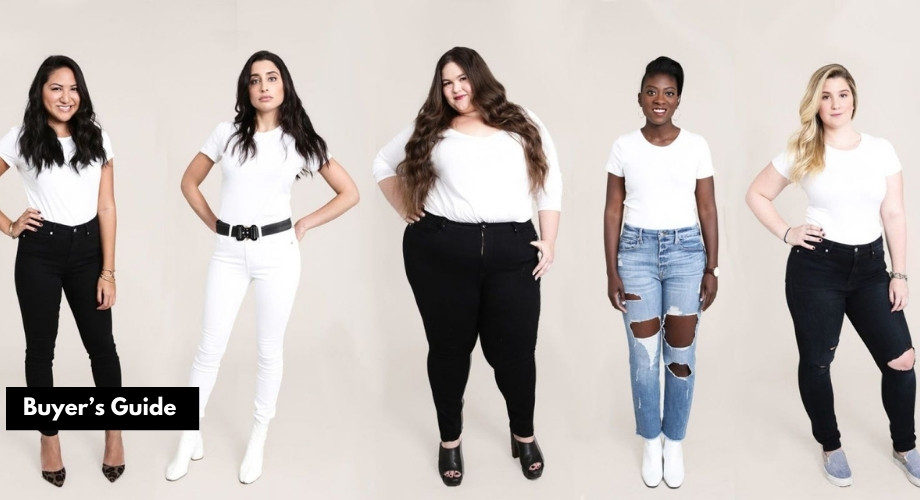 Important aspects of your body shape
When it comes to understanding body shape, there are three things to bear in mind. Bearing them in mind will help you understand what types of clothes will fit you best.
Find balance
Finding your body shape is all about finding physical balance. By factoring your waist, hips, and bust into your styling decisions, you will be able to accentuate your best characteristics. Wearing clothes that showcase your best features will become much easier since you will know what works for your body and what doesn't.
Use imaginary lines
Even if you use a measuring tape or stand in front of a mirror, you still need to use the power of your imagination to identify your key details. Your legs, waist, pockets, and perky butts are some of the characteristics you should never overlook
Picking the right colors
The colors you pick should also matter for your clothes. Some colors will fit you more than others, so identify them. Are you drawn to mild, warm colors or bright and bold colors? This is important because you can use colors to your advantage by shifting people's focus from your least desirable parts to your most desirable parts. Moreover, your complexion will suit certain colors more than others. So determining your body shape will go a long way in helping you dress better.
Types of Body Shape
In this section, we want to look at the different types of body shapes. And we look at some of the attires that will fit each body shape.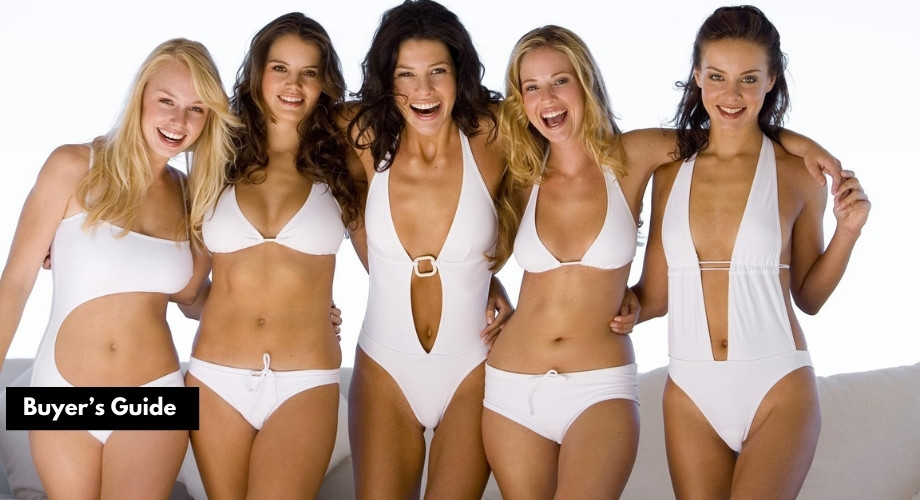 Rectangle body shape
A rectangle body shape has a slim and long frame. This shape possesses the following characteristics.
Straight waist
The waist, hips, and bust are equal in proportion
Tall frame
Athletic build
This body shape is quite flexible and will fit most dress styles, especially the hourglass figure. Wearing midsection adornments like high-rise belts looks great on rectangular midsection as it accentuates your legs.
What to wear
Sleeve dresses: Sleeve dresses look great in this shape as it draws attention to your face and project a structured and hourglass frame.
Trench Coat: The main goal for women with this shape should be to promote an hourglass shape, so wearing a trench coat will promote this figure. For the lower body, wide-leg pants with bright prints will complement the structure of the legs.
Oval/Apple Body Shape
Also called an apple body shape, people with this shape have an undefined waist, smaller bust, and wider hips. Here are the features of this shape
Undefined waist
Large bust
Extended midsection
When people look at this body shape, the midsection is the first thing they'll notice before any other body part. So the dress goals of anyone with this shape should be to draw attention to the bust and legs and away from their midsection. Figure-hugging clothes that expose the midsection area should be avoided. Exposing bust features is the way to go.
What to wear
Long blazers: Oval or apple body shape individuals look good on long blazers because they make the midsection slimmer than it already is.
Wrap dress: Due to the undefined waistline, creating curves using wrap dresses is the way to go. Midi dresses smoothen the bulges of the hips and stomach.
V-Neck Blouse: V-neck tops are best for this body shape as they draw attention to your face and away from your midsection.
Triangle Body Shape
The triangle is another body shape many consider unattractive, but there are many women with this body shape who still look attractive. With the right clothes, you can hold your own anywhere. Here are the features of this shape.
Narrow shoulders
Wide hips and narrow bust
Narrow waist
Onlookers notice the thighs and hips of this body shape before any other physical characteristics. So you need to take the attention from the lower body to the upper body.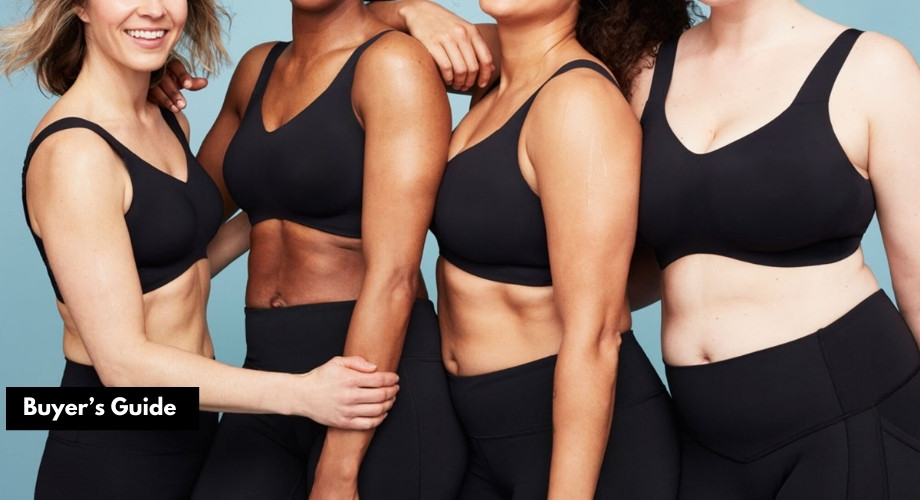 What to wear
Puff blouse: Puff blouses look great on this body shape, especially if they have sleeves. The puffiness of the blouse balance out the hips for a streamlined look.
Off-shoulder dresses: The main goal is to draw attention upwards to wearing any dress like an off-shoulder dress that draws attention is the nest move. This will also project an hourglass figure.
Denim jeans: If you must wear jeans, avoid skinny jeans and instead stick to denim jeans. Dark colors are also best.
Inverted Triangle
An inverted triangle shape is the opposite of a triangle, so all the features a triangle has are the opposite of an inverted triangle. Here are the features of a triangle shape
Small derriere
Wide shoulders and bust
Small hips
Wide waist
When people look at this body shape, they are drawn to the pronounced features of the upper body and not to the lower region. If you have this body shape, your aim should be to draw attention to your face and lower body. Creating an illusive curve will balance your broad shoulders. So avoid big tops that make your upper body look bigger. Waist belts are great for this shape.
What to wear: Avoid tight pants but wear fitted tops.
Hourglass Shape
This is the body shape many women go under the knife for. It is the holy grail of body shapes and a shape that only very few women have. An hourglass-shaped body looks exactly like an hourglass with an attractive and well-defined lower body. Here are the features of this body shape
Structured waist
Equal bust and hips
Full bust and large chest
Curvy lower body
People with this body shape are naturally blessed with a balanced build. They have curves and don't need to create an illusion of one. An hourglass shape is the ultimate feminine shape, but not all dresses will fit it. If you have an hourglass shape, avoid low rise tops, but rather, still to attires that draw attention to your bust and hips.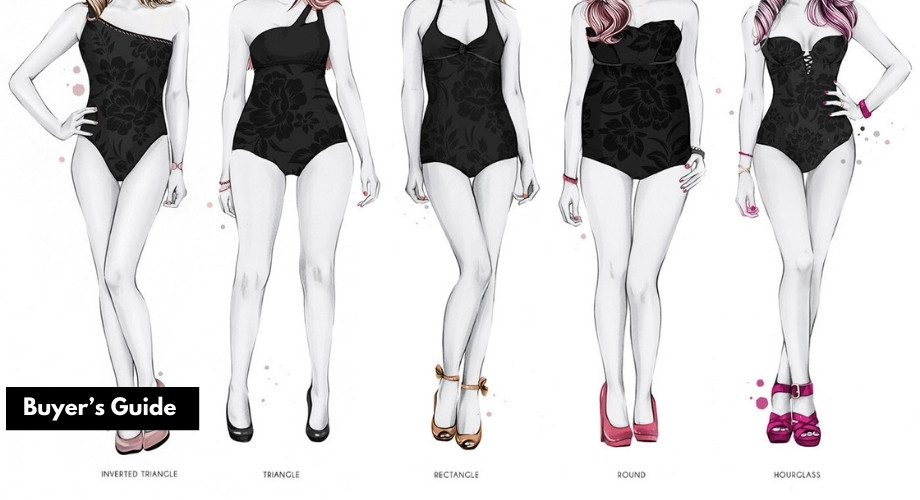 What to wear
Wrap dresses' A wrap dress looks good on an hourglass body shape because it accentuates your curves.
Wide trousers: Trousers with wide legs will look great in this body shape and even more attractive with a waist-cinching belt.
Surplice Top: Surplice tops look great on hourglass shapes, especially if you pair them with denim jeans
How to maintain a healthy body shape?
There is nothing much you can do about your body shape. We all are born with the shape we have, and while some of us who have the resources don't mind going for surgeries (with risks) to alter our bodies permanently, not many people are willing or can afford it. But with the right lifestyle habits, you can maintain your God-given body shape.
Here are some steps to take to maintain your body shape.
Regular exercise
The importance of engaging in regular exercises cannot be overemphasized. Doing some physical activity daily will create a physically fit body. You don't have to overwork your body to keep fit, though. The secret to maintaining great shape every day is to perform the same exercise routine daily without fail. Activities like jogging, squats and aerobic exercises are great. Consuming enough water while you exercise is also important.
Eat healthily and in the right proportion
Exercising and eating healthily go hand in hand. Staying away from sweets and inorganic foods as much as possible is important. Eating vegetables, fruits, and balanced diets is the only way you will preserve a healthy shape. With a significant percentage of our population battling obesity, the least you can do is check your weight and prevent it from increasing out of control.
Track your calories
If you notice that you increase in weight within a short period regardless of what you eat, we recommend you start tracking your calories. Tracking your calories will help you better control what you are consuming and how to control it.
The key to presenting your best image at all times is to know your body shape and which clothes will fit the shape. If you are able to do both and combine that with a healthy lifestyle, you should be able to maintain a peak physical condition at all times.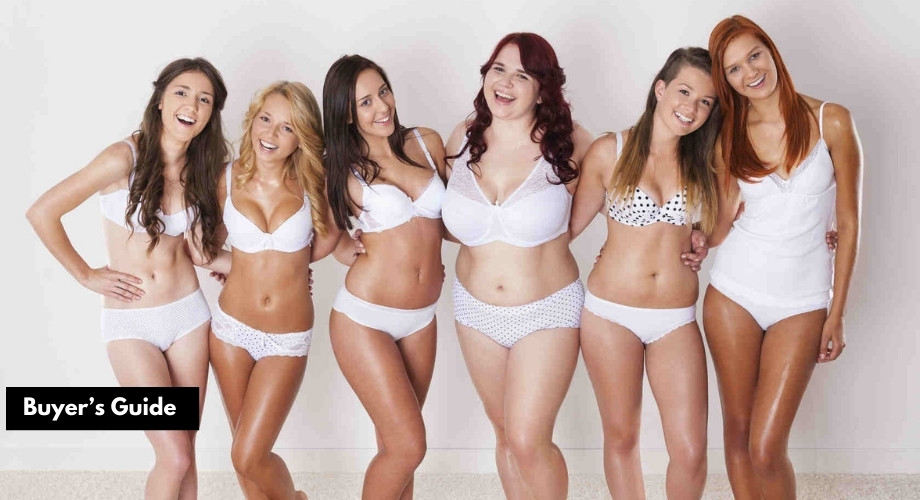 How to know your body shape FAQ
1. What are the types of body shapes?
Apple, rectangle, triangle, inverted triangle, and hourglass shape.
2. Can I permanently alter my body shape with exercise?
No, the body shape cannot be altered with exercising. The only way to permanently alter your body shape is through surgery, which comes with risks.
3. How do I know my body shape?
You can know your body shape by measuring your frame with a measuring tape, drawing imaginary lines with your finger while standing in front of a mirror, or, better still, asking a professional to evaluate your shape.