Does Shapewear work? Is Shapewear as effective as manufacturers and marketers claim? If you browse the internet today, you will find conflicting reviews for and against the use of shapewear, but the positive feedback far outnumbers the negative ones. In this short post, we want to set the record straight regarding this subject.
Shapewear is a growing trend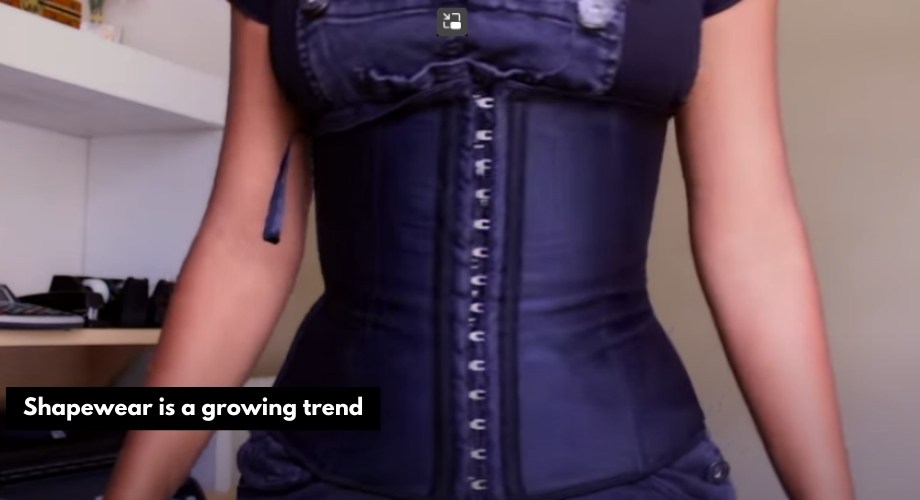 The desire of many people, particularly women, is to have a flat tummy because flat tummies look sexier than protruding ones. But the reality is that maintaining a flat tummy is not easy. Furthermore, if your stomach is extended, certain garments, particularly lower body garments, will not fit you well. Picking the right attire to wear for an event will become a tug of war because you will feel like nothing fits you in your wardrobe.
For this reason, many people have turned to shapewear to help them attain the desired look. Shapewear are undergarments worn to project a perfect body balance and shape. They range from High, Medium to Low compression outfits. If you wear one, all the fat in your abdominal regions will be evenly distributed, and your posture will be perfect.
This undergarment is becoming a growing trend as more people who want perfect physical posture or want their clothes to fit perfectly opt for them. Unfortunately, many buy them for the wrong reason. What we mean by that is that many buy them under the illusion that it will flatten their stomach permanently, but this is untrue. To get a permanently flat stomach, you will need to work your muscles with regular exercises and healthy dieting.
Benefits of wearing Shapewear
Wearing Shapewear has several benefits, which best explains why so many people are using them these days. Here are some of the benefits to expect.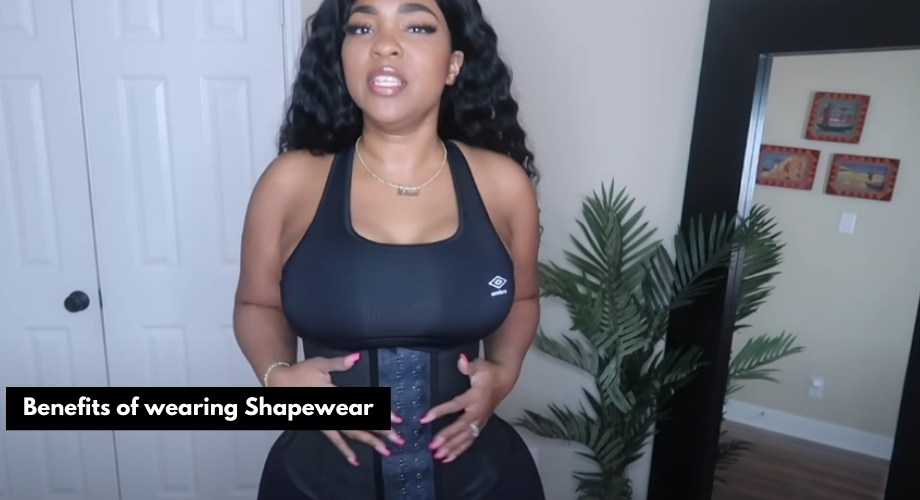 Slim your midsection
Does Shapewear work? Yes, it does, and one positive effect of wearing one will be evident in your midsection. Once you zip it or apply the hooks, all the fat in your midsection will be sucked in, and your body shape will be better for it.
Long term effects
If you combine the use of shapewear with regular exercise, you will attain your fitness goals quickly. Your waistline will be smaller, and your abdominal muscles will maintain the right shape as you engage in your workout. Wearing it during, before, or after your workout is a win-win formula for those looking to trim belly fat.
Project confidence
Many people who wear shapewear report improved confidence levels and self-esteem. As a matter of fact, most people who buy Shapewear do so because they believe that it will make them look better. Having a well-toned figure makes all the difference. Your clothes will fit you well, and you can afford to be adventurous with your style since most clothes will fit you well. If you feel insecure with your shape and you try to avoid social function due to your fears, wearing Shapewear will eliminate your worries.
Improve your posture
Another benefit of wearing Shapewear is an improvement in your posture. Shapewear will make you stand straight with your arms, shoulders, belly, and buttock in the right position. Your gait will improve, and when you walk, your center of gravity will be firm and aligned. Shapewear is also great for your back, especially if you sit for serval hours. They prevent the development of back problems and other physical conditions. Moreover, they make you appear slightly taller than you really are.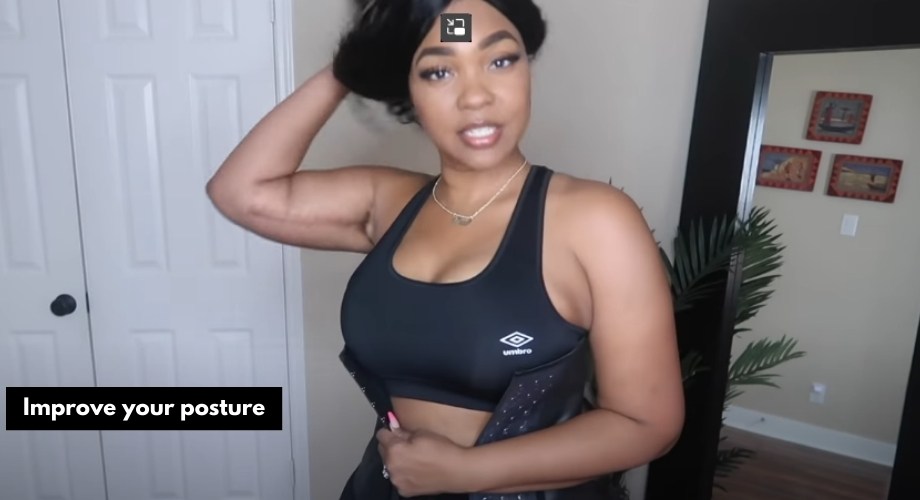 Reduce menstrual cramps
If you suffer menstrual cramps during your monthly cycle, Shapewear can help reduce it significantly. You will not have to worry about experiencing such severe pains when you are out in the open. This is because the undergarment will compress your internal organs, which will massively relieve you of the pains.
Another less talked about the benefit of wearing Shapewear is the psychological effect it has on the mind. Although it only creates an illusion of the perfect posture and shape, it can motivate people to chase healthy lifestyles that will give them the permanent shape they enjoy from the temporary use of shapewear. This motivational factor is perhaps the most important benefit of using one.
If you like what you see in the mirror when you put on one, and the commendations from all around you give you a confidence boost, you are more likely going to pursue a lifestyle that will make the results permanent. Shapewear makes you more conscious of your body and what you do with it.
Conclusion
Does Shapewear work? Yes, it does, but not to give you a permanent result but to make your body fitter and attractive. It flattens your belly, supports ls your buttocks, back, and thighs, and helps to maintain the perfect posture.
Does Shapewear Work FAQ
Can I wear shapewear for several hours?
Yes, you can wear shapewear for several hours but make sure you are comfortable in it. If it is too tight, you will have a hard time breathing, and you may sweat excessively.
Which area is affected the most by Shapewear?
The midsection is the most affected part of the body. It compresses this area and sucks in all the fat, so you have a flat belly and a balanced shape.
Will Shapewear make me lose weight?
No, Shapewear will not make you lose weight. It only provides temporary physical improvements and nothing more. To lose weight, you have to practice a healthy lifestyle.