Are you tired of scrolling through different pages on social media platforms to find the right product for waist reduction? Do you dream about the perfect hourglass figure all Instagram models and celebrities have? You have come to the right place if you answered yes to all those questions. Today, we are reviewing an American brand named Ann Michell that produces some of the highest quality waist trainers on the market. In this Ann Michell waist trainer review, we will discover all pros and cons.
Ann Michell is a brand that originated in America, Colombia, and is dedicated to producing beauty products in a variety of colors and designs. The brand claims to use the best quality materials to design its products. They have a range of products in their portfolio, including creams, waist trainers or belts, leggings, and sportswear. The brand has helped empower many women to feel beautiful in their bodies. It believes in enhancing one's natural curves and beauty for more confidence and self-love.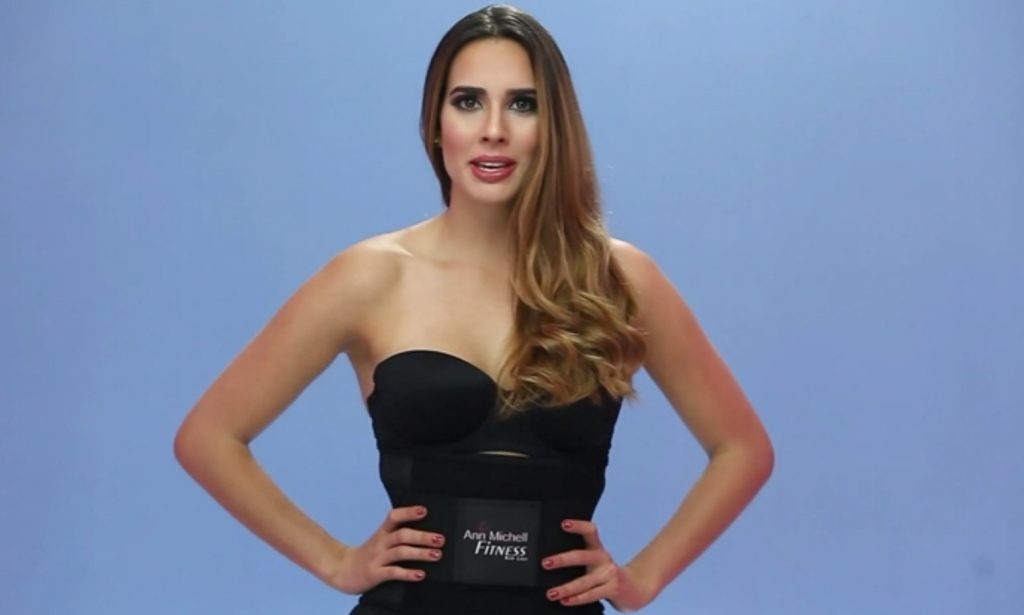 Ann Michell Women's Short Torso Girdle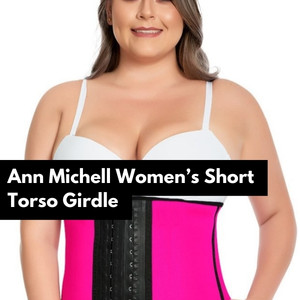 This latex waist trainer by Ann Michell will help trim up to four inches off your waist. It aids in the sculpting and smoothing of your waist. The waist trainer's flexible boning aids with posture correction. The waist trainer will not roll up or move because of its design. This design features two hook-and-eye closures that enhance compression, which can help you lose weight. This waist trainer may be used every day while working out and can be hidden under your clothes. This waist trainer is ideal for everyday wear at work, at home, or even out with friends to keep you looking your best.
This waist trainer is great for those with short torsos; however, if this one doesn't work for you, you can always try their long torso waist trainer. This garment is ideal for women who have just given birth. Latex will raise your abdominal temperature, causing you to sweat more and lose more body fat. The inner layer is made to absorb sweat while you're working out. If you don't like the fragrance, air out your waist trainer in a well-ventilated area for 3-4 days, and the odor will be gone.
Pros
Ideal for everyday wear
Provides posture correction
Hook and eye closures
Cons
It May cause irritation for people with sensitive skin
Ann Michell Fitness Latex Shapewear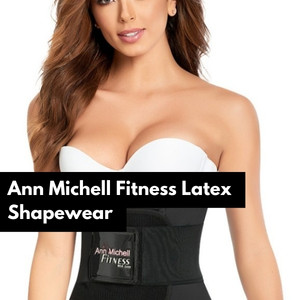 The Ann Michell fitness waist trainer belt includes an adjustable Velcro fastening waistline that delivers compression around your waist and tummy. This belly fat-burning waist trimmer targets your middle, making you sweat and stimulating quicker abdominal fat burning while you work out. This belt is ideal for working out or reshaping your body after childbirth. It helps to trim down your tummy while also supporting your waist. This waist trainer raises your core temperature during workouts, allowing you to sweat more. This waist trainer is elastic in all the right places and gives your waist and lower back a lot of support. The latex on the outside of this garment is designed to compress your waist.
Pros
Ideal for workouts
Really flexible
Adjustable Velcro setting
Pros
It May cause irritation for people with sensitive skin
Ann Michell Women's Latex Vest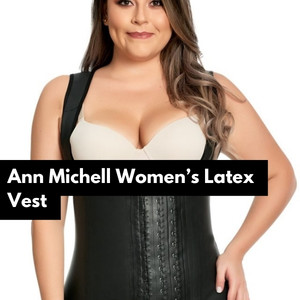 The sturdy straps on Ann Michell's vest trainer give optimum support for your lower back and bust. It has three hooks and an eye setting that may be adjusted to improve compression. The vest uses the most advanced compression technology to trim inches from your stomach and back. This style also features an open bust, allowing you to use the bra of your choice underneath. This vest trainer may be worn without revealing below your clothes while you work out or relax at home. Flexi boning is used in the construction of this garment to achieve optimum body contouring. This vest's heavy compression back covering provides additional support throughout the day. It also strengthens your core while lifting your under-bust.
This garment is ideal for women who have just given birth. Latex will raise your abdominal temperature, causing you to sweat more and lose more body fat. The inner layer is made to absorb sweat while you're working out.
Pros
Thick straps for maximum support
Hook and eye closure setting
It can be worn under clothes
Increases core temperature
Moisture absorption
Cons
It May cause irritation for people with sensitive skin
Do waist trainers work?
Waist trainers have been around for ages. They started appearing around the 1500s when French women wore them under their dresses. The waist trainers were cinched as far as possible to make the bellies look flat and boost up the busts. Old waist trainers used strings to tighten them through holes cut in a cloth.
Waist trainers were first found in Columbia, and brands like Ann Michell have been around for longer than you can imagine. Waist trainers help shape your body into your desired hourglass figure that you have been dreaming of for so long. It does not mean there is anything wrong with your natural body. All women have beautiful bodies and curves they should embrace with or without a waist trainer. However, women often struggle to lose extra belly fat and look for products and tools to help them with their waist-cinching journey. Waist trainers are made just for women like that. They use different compression mechanisms that put pressure on your stomach and abdominal area, increasing the heat produced by your body and excessive sweating to burn all the extra belly fat.
Waist trainers should not only be worn once or twice but are to be worn regularly for long-lasting results. They should be worn in conjunction with a healthy diet and regular workout sessions. Waist trainers create a mini sauna effect around your stomach and help you lose belly fat faster.
Waist trainers help cinch your waist and provide additional benefits like providing lumbar support and strengthening your core. Waist trainers also help in reducing your appetite, so you eat smaller meals throughout the day instead of one heavy meal at a time. They also help pregnant women by providing support for their bellies and reducing backache. Women in their postpartum phase also opt for waist trainers to get back into shape slowly.
Let us look at some of the best-selling waist trainers by Ann Michell, along with their functionality, pros, and cons. Read through each product description carefully to choose the best one for yourself.
Frequently asked questions
What sizes are available in Ann Michell waist trainers?
Anne Michell aims to be inclusive of women of all shapes and sizes by introducing all their products in a wide range of sizes. All their products start from extra small size and go up to 5XL. There is a waist trainer for women of any shape or size!
Is it safe to wear my waist trainer to sleep?
Wearing your waist trainer to sleep can be extremely harmful. Waist trainers are supposed to be worn for recommended hours, and wearing them for too long can cause harm to your body. They may cause breathing problems while you are asleep, impacting the quality of your sleep.
How long should I wait to see the results?
Every customer sees results within different time ranges. Some customers see results far more quickly than others. This means that there is no specified time for anyone since one may see results within a few weeks, and others may notice changes after wearing it for a couple of months.
What is neoprene?
Neoprene is a synthetic rubber exhibiting great chemical stability and remaining flexible over various temperatures. It is used in different products, including shapewear and waist trimmer belts. It provides extra protection to users while they work out and protects against injuries. It is a durable material that does not degrade in high temperatures.
Is it safe to use waist trainers?
Waist trainers are safe to use if worn appropriately for the stated number of hours. If you have any health issues, see your doctor before purchasing a waist trainer. Before purchasing maternity shapewear, pregnant women and women who have just given birth should check with their doctors. Never use your waist trainer for longer than the recommended time or tighten it too much. If you suffer any discomfort, remove the waist trainer and double-check that you ordered the correct size.
Conclusion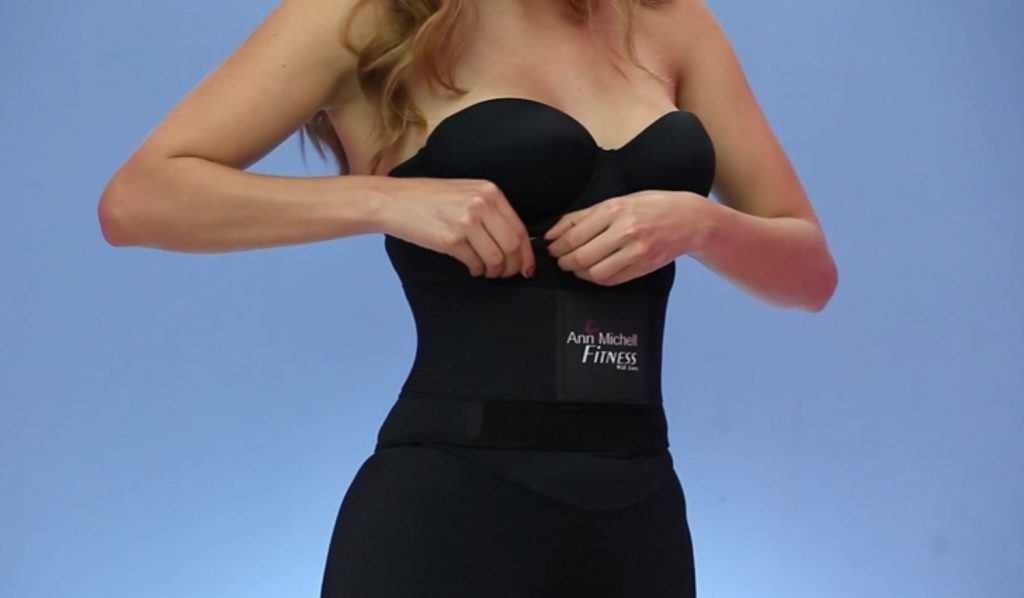 Anne Michell has been producing waist trainers for longer than you can imagine and excel in the quality of the products it designs. Its waist trainers are one of the most famous in the market and provide promising and long-lasting results. The brand makes waist trainers for different needs and caters to women of all shapes and sizes. Waist trainers help give you a cinched waist and provide support to your lower back, strengthen your core, help women support their bellies, and help women who have just given birth get back into shape. We hope you found this article helpful and understand all factors you should consider before investing in a waist trainer. Remember to love your body the way it is because self-love helps you feel more confident. Happy shopping!